Think human trafficking happens somewhere else? Think again
Callyo provides technology that enables investigators to compile evidence more efficiently, communicate with victims and put traffickers behind bars
---
Sponsored by Callyo
By Laura Neitzel, Police1 BrandFocus Staff
They come from everywhere. They are children, teenagers and adults from big cities, suburban communities, small towns in the U.S. Or, they may be immigrants, coming from megacities or rural villages in faraway countries. They are promised money, jobs, relationships and opportunities to escape to a "new and better" life.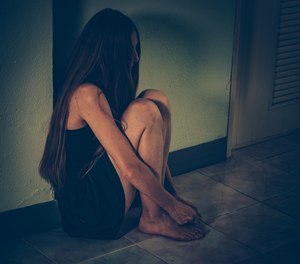 Their individual stories are unique, but they have some things in common: They have been betrayed, abused, defrauded, exploited, coerced into situations they never dreamed of and forced to do things against their will. Some are literally kept in chains and others bonded in debt.
Think it can't happen in your community? Think again.
"Human trafficking is exploitation-based. It's happened throughout human history," said Craig LeBaune, an investigator at Niagara Regional Police Service in Ontario, Canada. "It's extremely prevalent, and it can happen anywhere. Girls, boys, women and men are trafficked on a daily basis."
The United States Department of Justice describes human trafficking this way: "Human trafficking, also known as trafficking in persons or modern-day slavery, is a crime that involves compelling or coercing a person to provide labor or services, or to engage in commercial sex acts. The coercion can be subtle or overt, physical or psychological. Exploitation of a minor for commercial sex is human trafficking, regardless of whether any form of force, fraud or coercion was used."
Sex trafficking
What often comes to mind about human trafficking is sex trafficking or forced prostitution. There is a familiar storyline: A woman falls out with her family and in with a bad crowd, struggles to make a living and falls for a random stranger who meets her when she's at her most vulnerable. He showers her with attention, buys her gifts (or drugs), professes his attraction and promises a relationship. He takes her on a trip – maybe even to the Super Bowl.
When she's fully under his spell, he locks her in the hotel room, takes her money and her cellphone, beats her, threatens her with all manner of violence and controls her every move.
Before she realizes what has happened, he is taking all the money she earns from selling her body. She has no way to contact anyone. No way to get out of the room or money for even a bus ride, if she could.
Watch Telisia's story:
This story plays out with many variations and many victims of every race and background. And in many cases, the victim is merely a child.
Child sexual exploitation
Many human traffickers are more than willing to exploit a child for profit. They may be child sexual predators themselves.
Family violence, abuse, neglect or substance abuse, homelessness, poverty and time in the welfare or juvenile detention system are some of the factors that make some children more vulnerable to exploitation. Here are some sobering statistics from the National Center for Missing and Exploited Children:
Of the nearly 26,300 runaways reported to NCMEC in 2019, 1 in 6 were likely victims of child sex trafficking. The average age of victims is 15.
Studies consistently report that 50-90% of child sex trafficking victims have been involved in the child welfare system.
Homelessness or living in an unsafe or unstable situation creates opportunities for human traffickers to falsely offer stability and a loving relationship to a vulnerable youth. An estimated 1 in 5 of homeless youth are victims of child sexual exploitation. For homeless LGBTQ youth, that number rises, and among gay or bisexual boys, it's almost 50%.
African American and Latino youth are likewise overrepresented in child sexual exploitation cases, comprising over 50% of all juvenile arrests for commercial sex acts.
This is only the tip of the iceberg. Online child sexual exploitation is prevalent on the dark web – with over 25 million images of child sexual abuse being investigated by NCMEC annually.
Labor trafficking
Then there are human trafficking victims who are exploited for their labor. Some are sold for money by their own families, scooped up in refugee camps or who migrate illegally and are forced to surrender their papers to the trafficker, ensuring that they live in a shadow state.
Others are recruited by traffickers, lured with the false promise of a job that ends in indentured servitude or outright slavery on commercial fishing boats or in factories, farms or sweatshops. One of the most horrendous stories involved years of institutional exploitation in America's heartland.
Other victims may be working right under our very noses at nail salons, restaurants, hotels, nursing homes and childcare centers or entrapped behind closed (and often gilded) doors as nannies, housekeepers or cooks.
Victims need your help getting out
Victims of human trafficking will often not self-identify and rarely self-report, says LeBaune. For a law enforcement officer to be able to help a victim, the officer must recognize the indicators and be trained on what to look for. Also, because the person's victimization was based on a deceptive relationship, an officer or investigator must develop rapport with the victim to gain their trust and get the information needed to help the victim and prosecute the case.
Callyo helps with this by providing technology that allows investigators to compile evidence more efficiently and communicate with victims and offenders while maximizing officer safety.
"What Callyo provides is real-time evidence – hard evidence – that will support the testimony of the victim, and that is crucial for successful prosecutions," said LeBaune.
Human trafficking is a growing problem that impacts communities across the U.S., Canada and beyond, including those whose citizens may think such heinous crimes are a distant problem. With solutions from Callyo, law enforcement can help prevent human trafficking, free victims and put traffickers behind bars.
"Working with a system technology like Callyo allows investigators to collect the evidence that we need to ensure the victim's safety and that our traffickers go to jail," said retired Detective Commander Jeanne Parker, a 25-year human trafficking investigator from the Flathead County Sheriff's Office in Montana. "When we talk about putting your best foot forward for saving victims or collecting digital evidence, you need to have tools in your bag that ensure you are able to do that quickly, easily and efficiently, and Callyo does that for you."
Get more info from Callyo.
Read next: How to interact with citizens while maintaining your distance and privacy
Follow coverage on human trafficking on Police1.

Request information from Callyo
Thank You!