Icarus Aerospace becomes first drone company to get ANSI accreditation
The company's UAS for Public Safety training program is the only accredited program outside of the U.S. Army and U.S. Air Force, according to the release
---
By Suzie Ziegler 
PHILADELPHIA — On Monday, the American National Standards Institute (ANSI) accredited Icarus Aerospace for their Unmanned Aircraft System for Public Safety training program. It is the first time in history that any drone company has achieved Certificate Issuer status with ANSI's National Accreditation Board (ANAB), according to a release from the company. 
"This accreditation helps assure public safety through high-quality certificate training programs at a time when the use of drones is growing significantly across various applications," said Lane Hallenbeck, ANAB executive director, in a statement.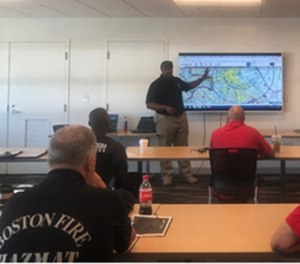 According to the company, the only other aerospace Certificate Issuers accredited by ANAB are the U.S. Army and U.S. Air Force. 
"It is a monumental day for the Icarus family," said Joshua Brown, president and CEO of Icarus Aerospace, in a statement. "We are honored and humbled to do our part to support the public safety community. For too long, the field of drone operations has been the 'Wild Wild West,' lacking any formal accreditation and standards to hold providers accountable to those they teach. With this accomplishment, and our IADLEST accreditation, we can now say that a true public safety UAS expert firm is alive in the USA!" 
Icarus Aerospace's UAS for Public Safety training program was also the first drone course to be approved by the International Association of Directors of Law Enforcement Standards and Training (IADLEST), according to the release. It achieved that accreditation in August 2018.

Request product info from top Police Drones/UAS companies
Thank You!