Locating snipers? Yep, there's an app for that
The smartphone system, called SOLOMON (for ShOoter LOcalization with SMartphONnes), needs several nodes to pinpoint a shooter's location
---
You're in the Labor Day crowd at the state fair with a group of friends. Suddenly, you hear gun shots. They sound close. Your group dives for cover behind a knackwurst stand. Several of you pull out your smartphones. Maps of the vicinity automatically pop up on their screens with large red arrows pointing in the location the shots came from.
Computer engineers at Vanderbilt University have made gunshot location scenarios like this possible by developing an inexpensive hardware module and related software that may one day transform Android smartphones into simple shooter location systems. The app, however, is yet to be released to app stores since the researchers are still looking for a company to make the hardware sensor modules required to make the system work.
The primary driver behind the idea is the military, which already has dedicated systems that locate gunshots, although they tend to be expensive.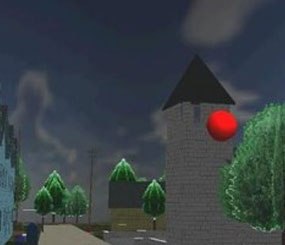 "The smartphone-based approach saves cost and weight," said Akos Ledeczi, a Vanderbilt professor of Electrical Engineering and Computer Science. Also, Ledeczi said, most existing systems are not networked. The strength of his approach, he said, is the networking of multiple sensors.          
The smartphone system, called SOLOMON (for ShOoter LOcalization with SMartpONnes), needs several nodes to pinpoint a shooter's location. Thus, as designed, the app is best suited for police or security teams.
Ledeczi said at least six sensors are necessary to perform accurate sniper localization.
Besides the smartphone, SOLOMON consists of an external sensor module about the size of a deck of cards that contains the microphones and the processing capability required to detect the acoustic signature of gunshots, log their time, and send that information to the smartphones via Bluetooth. The smartphones then transmit that information to the other smartphone modules, allowing them to obtain the origin of the gunshot by triangulation.
Ledeczi told Homeland1 the concept can be extended to first responders as well.
"In that case, the shooter's location may not be the most important, but giving an automatic warning to dispatch that shots were fired in the vicinity of an officer could potentially save lives," he said. Again, he said, a dedicated system would be much more costly than a smartphone that presumably most officers already carry. 

Request product info from top Police Technology companies
Thank You!