PRESS RELEASE
CARFAX for Police debuts new driver exchange traffic tool at IACP booth #7830
---
Visit Booth for Interactive Demos, Daily Raffles, and Coffee with a Cop Accelerator 
CARFAX for Police, a provider of trusted insights and solutions that power law enforcement agencies' mission to protect and serve, will showcase the latest version of its Driver Exchange traffic solution at this year's IACP Conference at booth #7830.
Driver Exchange, a digital tool that helps officers clear crashes faster, now includes multiple response scenarios, so the tool can get to the crash scene before officer arrival, or even respond when officers are not dispatched. Booth visitors can engage in interactive tool demos and enter daily drawings to win a Meta Quest 2 or a Flag of Valor.
Coffee with a Cop, a nonprofit that breaks down the barriers between police officers and the citizens they serve, will also be at the booth conducting accelerator sessions with agencies who have community policing questions.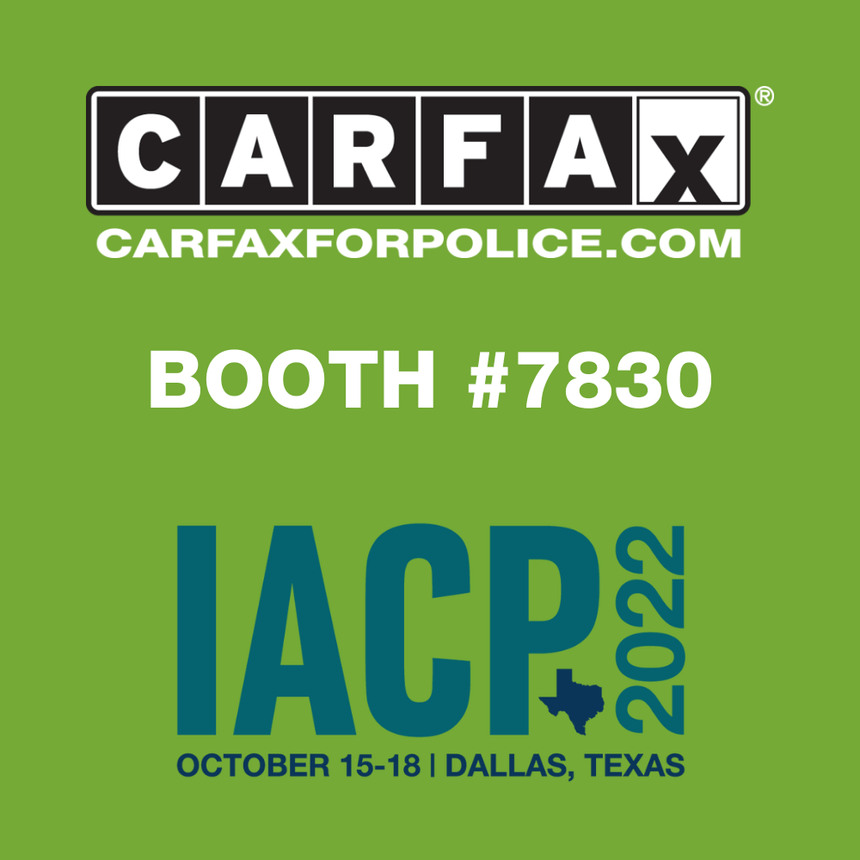 Request more info from CARFAX
Thank You!