Spotlight: Hexagon's software helps police, fire, EMS and communications agencies with incident management, call-taking capabilities
Hexagon OnCall Dispatch provides dispatchers with optimized interfaces and workflows, allowing for efficient collaboration across roles, agencies and jurisdictions
---
Company name: Hexagon
Headquarters: Madison, Ala.
Signature product: HxGN OnCall Dispatch
Website: https://hxgnpublicsafety.com/
1. Where did your company name originate from?
Hexagon evolved out of a Swedish multi-national corporation, Hexagon Measurement Technologies, founded in 1975, to become the global leader in digital reality and autonomous solutions. It acquired U.S.-based Intergraph Corp. in 2010. Much of Hexagon's public safety and mapping solutions business evolved from Intergraph.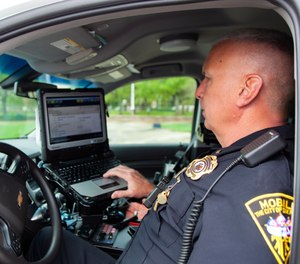 2. What is your signature product and how does it work?
We have many products, but our signature solution in the public safety arena is HxGN OnCall Dispatch, a computer-aided dispatch software that provides police, fire, EMS and communications agencies with quality incident management and call-taking capabilities to deliver better service during emergencies and major events.
The same technology is used to serve other industries, but the core capability of incident management has been the mainstay of our product suite. It has spurred additional products, including HxGN OnCall Records for records management and Smart Advisor, our assistive artificial intelligence product that helps our customers sift through reams of real-time data, find patterns, and anomalies that can be the difference maker in investigations and incident management.
3. Why do you believe your products are essential to the police community?
Hexagon OnCall Dispatch is the central nervous system of a Public Safety Answering Point, such as a 911 center or real-time crime center. It provides call-takers and dispatchers with optimized interfaces and workflows, and allows for efficient collaboration across roles, agencies and jurisdictions, enabling agencies to respond better and better serve their municipalities and citizens of the community.
4. What has been the biggest challenge your company has faced?
Our biggest challenge is always our biggest opportunity and that has been migrating customers to a cloud platform while leveraging new technologies, like assisted AI, that benefit the entire public safety enterprise. While that is a challenge, it's also an opportunity that we continue to pursue with our customers when they are ready to upgrade or modernize.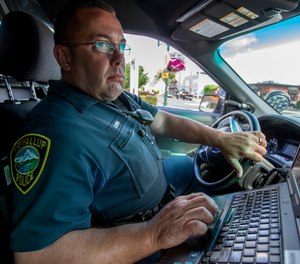 5. What makes your company unique?
Hexagon's Safety, Infrastructure & Safety division and Hexagon corporate are very global, and as such, we can leverage different practices from public safety agencies around the world and share them with our customers in other areas. 
For instance, Australia and New Zealand do great things with our mobile products and we're able to integrate those ideas into North America. In North America, agencies are adopting cloud technologies and AI, and we can leverage those examples in EMEA (Europe, Middle East and Asia); EMEA and Latin America both do a good job with physical security, video and integrating that into CAD platforms. We can share those best practices all over the world.
6. What do your customers like best about you and your products?
Hexagon has more than 35 years of experience in the public safety sector. We have worked with and integrated our solutions with just about every other public safety vendor out there. We are the ultimate partner, because we not only partner with our customers, but with our customers' other partners. It's not just the products that our customers like, it's the people behind the products. We have trained our people to be public safety supporters and partners who have a passion for the industry. They really care about dispatching, policing, fire protection, emergency medical services and doing it all the right way.
7. What is the most rewarding part of serving the first responder community?
Knowing that Hexagon's solutions make first responders' jobs easier is extremely rewarding for the company and its employees. In an increasingly chaotic world. It's gratifying to be able to bring the right tools to our heroes in public safety. It's equally rewarding that the public safety community trusts Hexagon for best practices going forward, and have integrated us into their platforms and future plans in the effort to make their jurisdictions safe. We have become part of their operating rhythm.
8. Do you support any charitable organizations within public safety or the community? Tell us more.
We support numerous charities around the world that serve our public safety partners. In the U.S. we support 911der Women, which provides resources for women in the public safety industry. In the Asia Pacific region, we support several charities, including Fortem Australia; Australian First Responder Foundation; R U OK? A suicide prevention charity in Australia; Adopt-a-defib; and Fire and Emergency New Zealand. Worldwide, we look for opportunities to support charities that are doing good work for our public safety partners and contribute to them on a case-by-case basis.
9. Is there any fun fact or trivia that you'd like to share about you or your company?
One of our taglines is, "Hexagon protects 1 billion people every day." I love to underscore that fact, because it says everything about who we are as a company. Here's another fun one: Our mascot has become "Hexagator," which the public safety community has gravitated to and identifies with us.
10. What's next for your company? Any upcoming new projects or initiatives?
We'll continue to look to integrate the latest technologies into our public safety platform. Incident management has been our core capability, but as we move forward, we'll continue to innovate with things like assistive AI and cloud-based collaboration, citizen reporting portals … things that make your residents and your jurisdictions safer.