PRESS RELEASE
Mark43 partners with Black Creek Integrated Systems to provide Jail Management System
---
Mark43 adds SallyPort© Jail Management System to provide clients with a full suite of public safety technology.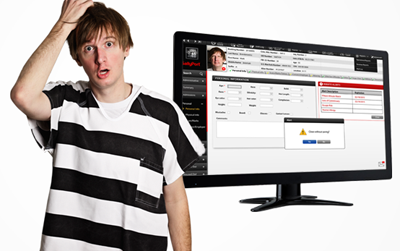 NEW YORK, — Mark43, the leading cloud-based public safety software company, today announced a partnership with Black Creek Integrated Systems to provide its customers with a cost-efficient Jail Management System (JMS) for criminal records. Black Creek's web-based jail management software, SallyPort©, is specifically designed to meet the needs of city and county jails and seamlessly integrates with Mark43's Records Management System (RMS). With this new offering, Mark43 is continuing its mission to revolutionize public safety software by integrating the industry's leading technology into one accessible platform.
Mark43's platform is designed with interoperability in mind, allowing it to seamlessly integrate with third-party systems like SallyPort© JMS. For forty years, Black Creek has been the industry standard for technologies in the correctional community. The SallyPort© JMS provides jails across the country with sophisticated features such as digital imaging, DNA sample tracking, biometric identification, and more. Like Mark43, SallyPort© JMS is available on any web-enabled device and complies with the FBI's Criminal Justice Information Services (CJIS) security standard.
"From development to deployment, Mark43 is an optimal partner for third-party vendors," said Ike Newton, President of Black Creek Integrated Systems. "As a long-standing technology pioneer, we're honored to partner with Mark43 in their effort to reduce the needless administrative burden of legacy software systems."
"Our vision to create a unified network of city government systems requires removing the information silos that currently exist between agencies," said Scott Crouch, CEO & Co-Founder of Mark43. "Criminal records are a critical component of the public safety data management lifecycle, so with thirteen public safety agencies deployed across the U.S. and thirty-five more expected to launch this year, Mark43 is pleased to now offer a technology solution for jails to share information back to officers on the street in real time."
Founded in 2012, Mark43's integrated Record Management System and Computer Aided Dispatch are used by agencies of all sizes, providing unmatched configuration and established interfaces for interoperability with third-party systems. By continuing to partner with the industry's best technologies, Mark43 can further streamline workflow processes to keep officers and first responders in the field instead of behind a computer screen.
About Mark43 
Mark43 is building the data engine that keeps your community safe. With the leading cloudbased public safety software platform, Mark43 makes access to reliable and actionable information a reality for first responders. Mark43 is trusted by dozens of police departments across the United States, spanning California, New Jersey, Oregon, Washington State, and the District of Columbia. For more information, visit www.mark43.com.
About Black Creek
Black Creek Integrated Systems is a turn-key source for modern, touchscreen-based, correctional facility security control systems and security management software solutions that reduce the cost of corrections. Black Creek focuses only on the corrections market – installing integrated security and records management solutions in jails, prisons, courthouses and government facilities across the nation. For more information, visit www.blackcreekisc.com.

Request more info from Mark43
Thank You!