PRESS RELEASE
Mark43 announces new partnership with the Coral Gables Police Department to bring a mission-critical, resilient platform to South Florida
---
Industry-leading cloud-native Records Management System, Computer-Aided Dispatch and Analytics Platform will increase preparedness and provide faster, more efficient emergency response 
Mark43 was Coral Gables' vendor of choice due to its innovative, resilient, and best-in-class technology for first responders. In particular, the user-friendly system is cloud-native, which means it updates in real-time and allows for users to remain constantly connected and share mission-critical data throughout the day. This allows officers to do more proactive patrolling and spend more time with the residents they are sworn to serve. In addition, Coral Gables required a platform that was interoperable with the five cities that border its jurisdiction. The Mark43 platform allows for enhanced investigative operations as the Coral Gables Police Department will be able to use data to drive outcomes and pursue investigations of suspects beyond their borders.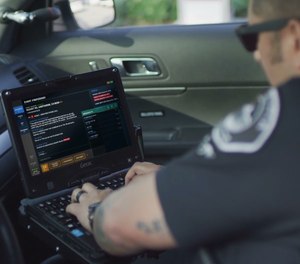 The Mark43 CAD operates as a natural extension of the dispatcher, call taker, and in-field first responder during an emergency response. Coral Gables telecommunicators, serving both the Coral Gables PD and the Coral Gables Fire Department, will use the system's vital functionality to pinpoint exact locations and clearly display data for increased situational awareness when responders arrive at calls. This enhances safety for emergency responders and their ability to meet the specific needs of their community. The cloud-native public safety platform also ensures superior data security controls that public safety agencies can trust, due to Mark43's unwavering commitment to the highest levels of compliance and cybersecurity.
In addition, Mark43 Analytics will give the Coral Gables Police Department leadership real-time access to complete and accurate data, which can be used to drive outcomes and assess trends. With dedicated customer support, Mark43 provides 24/7 steadfast partnership to address any Coral Gables Police Department needs.
Ed Hudak, Chief of Coral Gables Police Department said, "We're excited to be working with Mark43 on this partnership and know it's going to be a real game changer for our operations, in particular the resiliency of the platform. While we usually get some advanced notice with a hurricane, if we don't have the right technology to remain online, then what's the point? With this new system, we have elevated resiliency and reliability in the cloud and know our emergency dispatch and records systems will remain functioning even when hardwired connections are down. We must use the best available tools because it's what our community members deserve and expect, and with Mark43, that's what we're getting." 
Matt Polega, Mark43 Co-founder and Head of External Affairs said, "We are thrilled to launch this partnership with the Coral Gables Police Department. In the heart of South Florida, they touch multiple jurisdictions and need a reliable, disaster-resistant platform that can engage in real-time information sharing with these other agencies. They are an innovative, service-oriented department that's paving the way in using modern technology to engage in proactive policing and deliver results to their community, and this is another example of their leadership."  
The new partnership also includes the University of Miami Police Department, an agency safeguarding more than 19,000 students within Coral Gables. The University Police uses the Coral Gables Police Department CAD and RMS system for its proactive community-policing efforts and 24/7 patrolling of the campus, allowing for a seamless information sharing between the two agencies. 
"The presence of a large campus gives us all a heightened sense of responsibility and an urgency to stay in front of any issues that might arise," said Chief Hudak. "The Mark43 integrated platform allows us to share critical information in real time with the University of Miami Police Department so we can keep students, educators, and administrators safe as they learn and thrive on campus and beyond as they go out into our city." 
In addition, as the Mark43 public safety technology platform is cloud-native, it provides superior data security controls that law enforcement agencies need. Mark43 recently achieved both a Federal Risk and Authorization Management Program (FedRAMP) High "In Process" designation and a State Risk and Authorization Management Program (StateRAMP) "In Process" designation, demonstrating its unwavering commitment to the highest levels of security controls. This designation verifies Mark43's rigorous security posture and industry-leading standards of compliance and application monitoring which is another important component of the partnership with the Coral Gables Police Department. 
About Coral Gables  
The Coral Gables Police Department has been awarded the Accreditation with Excellence by the Commission on Accreditation for Law Enforcement Agencies (CALEA). It is responsible for the protection of life and property, providing a comprehensive range of law enforcement services and crime prevention programs. The police department is composed of the Office of the Chief of Police, three operational divisions, and two support services divisions.  
About the University of Miami
The University of Miami is one of America's top research universities located in one of the most dynamic and multicultural cities in the world. More than 19,000 students from around the world are pursuing their academic goals at the University of Miami, a vibrant and diverse community focused on teaching and learning, the discovery of new knowledge, and service to the South Florida region and beyond.
About Mark43
Mark43 is the leading cloud-native public safety technology company. By delivering a modern, intuitive and mobile-first Records Management System, Computer-Aided Dispatch and Analytics platform, Mark43 empowers governments and their communities to improve the safety and quality of life for all. Working with more than 200 local, state and federal public safety agencies, Mark43 is transforming how first responders use technology to respond, engage and serve the community. Mark43 provides the tools, resources, expertise, and security foundation that public safety needs today, tomorrow, and beyond. For more information or to request a demo, visit www.mark43.com.  

Request more info from Mark43
Thank You!