PRESS RELEASE
PoliceOne.com Named 2015 Neal Award Finalist for Best Website, Media Brand
---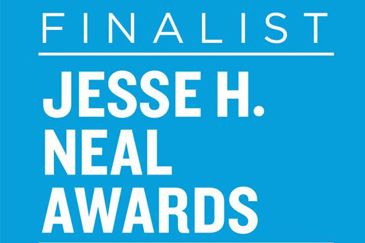 SAN FRANCISCO – Praetorian Digital, the leading digital media company in the public safety and local government market, today announced that its leading online law enforcement resource PoliceOne.com has been named a finalist in two categories of the Jesse H. Neal Awards, a b-to-b award program honoring editorial excellence.
PoliceOne was named a finalist in the Best Website category as well as the Best Media Brand (Overall Editorial Excellence) category. The Best Website category is judged based on a brand's ability to provide a compelling and relevant mix of content, ease of use, and audience engagement. The Best Media Brand category is focused on how well a brand aligns its editorial mission with the use of content platforms to best serve its audience.
PoliceOne.com is the most visited online resource for law enforcement and is committed to providing mission-critical information to help officers and departments better protect the communities they serve. The site has an active and highly-engaged community of 650,000 verified law enforcement members and receives an average of 10 million page views each month.
"It is an honor to be recognized by the Neal Awards for our success in delivering the highest quality content to our PoliceOne readership." said Alex Ford, CEO of Praetorian Digital. "I'm immensely proud of the job our editorial team has done in the past year covering some very challenging law enforcement events and issues with perspective and sensitivity. We strive to be the definitive online resource for officers everywhere, and this recognition is validation of our efforts."
In praise of this year's finalists, ABM Managing Director Mike Marchesano said, "From broad-scale medical and government issues to the needs of single business owners and the first defenders of our smaller towns, B2B editors bring us the compelling narratives of everyday heroes and the leaders of our most influential institutions. We congratulate all the finalists for their impressive work and as role models for the next generation of business editors and reporters."
Founded in 1955, the Jesse H. Neal Awards were established to recognize and reward the best editorial content in business media. The finalists for this year's Neal Awards were taken through a two-tiered screening process before 204 entries were selected. A panel of 15 judges will then review the 204 finalists to select the winners in 56 editorial categories. Entries are scored in three areas: journalistic enterprise, extent of service to the field and editorial craftsmanship.
The winners will be announced on March 27 during ABM's annual Neal Awards ceremony at Pier 60 in New York City.
---
About Praetorian Digital
Founded in 1999, Praetorian Digital is the leading digital media company in the public safety and local government market. Our properties are visited by more than 5 million public safety and local government officials every month and count over 1.3 million first responders and government personnel as members. Praetorian owns and operates PoliceOne.com, FireRescue1.com, FireChief.com, EMS1.com, Corrections1.com, Military1.com and Gov1.com as well as more than 15 topical public safety websites providing resources ranging from accredited online training to grant funding assistance. We are deeply committed to providing cutting-edge information and resources that help first responders, government officials and military personnel better protect themselves and serve their communities.
About ABM
ABM is a division of SIIA, the leading association representing the software and digital content industries. ABM has a rich 107-year history of serving the B2B media industry. As a division of SIIA, ABM is positioned at the center of a rapidly changing global b-to-b ecosystem.  Focused on the entire B-to-B business model – including data, events, information, marketing services and media – ABM delivers intelligence to industry professionals worldwide, including Madison Avenue, Wall Street and the Beltway. The 150-plus members of the ABM division reach an audience of more than 100 million professionals and represent nearly 4,000 print and online titles and over 1,000 trade shows, with more than $20 billion in annual revenues. For more information, visit www.ABMassociation.com.