5 strategies for getting the tech buy-in you'll need
Here's how to make a pitch for tech tools without a hitch
---
Content provided by CentralSquare Technologies via GovThink.com
By Nequella Battle, IT Services Manager, Durham County Sheriff's Office, NC for Police1 BrandFocus
Jaime Helms, Data Analyst/Systems Training, Durham County Sheriff's Office, NC for Police1 BrandFocus
Evaluating and then implementing new technology is a challenge for any business organization. Within government, the change and adaptation can be even harder.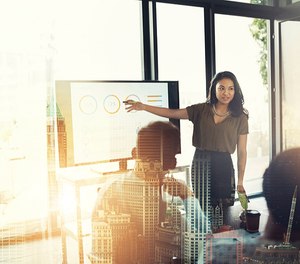 Government IT leaders have the additional challenges of specifying, bidding, evaluating, purchasing, approval, implementation and then getting end-user buy-in for their projects. Resistance to change is often the latest hurdle.
So how do you make your pitch without a hitch?
As IT leaders of the Durham County Sheriff's Office in North Carolina, we took a careful, multi-step approach to selecting and implementing our public safety software system.  We made the effort to ensure that everyone, from end users to the highest levels of leadership, could support change and embrace the new system.
Here are five strategies that worked for us:
1. Know your audience 
Ask questions and really listen, using different methods to find out what people really want their technology to accomplish. Small focus groups of 10 to 15 people allowed us to have conversations where people opened up and shared concerns. Ride-alongs with officers and shadowing day- and night-shift users in the communications center and in the records office helped us understand the way our officers, dispatchers and records clerks actually used the system.
2. Align your pitch
Once you understand what your stakeholders and users need, you can address those points specifically in your proposals, presentations and training. Our county commission wanted to make sure the system fit our strategic plan to make us accountable, efficient and visionary. Our agency leadership wanted to talk about cost and impact to the end users. Our average end user had been with the agency for 10 to 20 years and had concerns about learning something new. Do your homework and be prepared with information tailored to each group. 
3. Understand end goals
Stay on top of the big picture as your agency evolves. Our agency leadership changed over the course of our implementation, so we made a point of connecting with our command staff to gain an understanding of new visions and goals. Throughout your project you need to have internal conversations with leaders and end users to make sure that you understand how your agency vision is progressing and how to adapt your project if needed.  
4. Research and train
Be strategic about how you train your staff. During our focus groups, we identified people in each department who were "power users" of the current software and included them in training with CentralSquare business analysts. For the rest of the staff, we created introductory videos that they were required to watch prior to in-person training classes. The advantage of this approach is that they could learn in their own environment during convenient times and then bring their questions to class. That also meant everyone came in on the same page with some understanding of the system.
5. Get feedback
Be approachable, so people can reach out and let you know what things need to be made better.  We made sure everyone understood that we were there to help them. We continue to ask our staff—at the command level and end-users—what they like about their new system and what doesn't work. We provide staff with updates and road maps of future changes as they come from CentralSquare. Ongoing buy-in will help us provide the best system we can.
Our experience shows that a strategic approach to your next technology project can allow you to avoid roadblocks and surprises and improve your relationship with all of your stakeholders. Taking the effort will pay off with a project that meets with more approval and meets more needs.

Request information from CentralSquare Technologies
Thank You!