Spotlight: Salient CRGT makes technology for law enforcement communities easier
---
Company Name: Salient CRGT
Headquarters: Fairfax, VA
Signature Product: Voyager platform
Website: http://www.salientcrgt.com/
Salient CRGT's suite of Voyager mobile technology solutions empowers mobile users by moving access to information right directly into the hands of the officer.
1. Where did your company name originate from?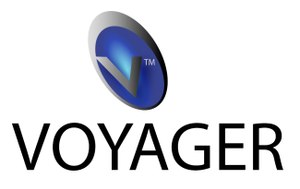 Salient was derived from the dictionary definition because what we do for our customer is critically important to their mission and we strive to be salient to their endeavors each and every day.
CRGT has its origin in Cherry Road Technologies, a commercially-focused IT services company that started a government technology business which later spun off as Cherry Road Government Technology (CRGT), bringing commercial best practices to government agencies.
The merging of Salient Federal Solutions and CRGT in 2015 created our company name of "Salient CRGT."
2. What was the inspiration behind starting your company?
We saw a demand for mid-tier companies in our space that could be both highly responsive to our clients across the spectrum and still have the financial capacity to make investments in technology that will maintain our thought leadership posture. Small companies are often responsive but lack the depth and diversity to add significant value to our customers. Multi-billion dollar companies often lose sight of the smaller customers and their bureaucracies inhibit their ability to be responsive.
3. What is your signature product and how does it work?
Our signature product is our Voyager platform. Its suite of applications specifically designed for public safety and law enforcement customers include:
Voyager Query – operating system independent NCIC and state CJIS access
Voyager CommandTRACKER – situational awareness, location tracking and asset management for GPS enabled Motorola portable and mobile radios
Voyager Atlas – smartphone and Windows car-mounted laptop situational awareness, location sharing and asset management
Voyager InSight – browser geospatial situational awareness command and control application with location sharing feeds from any GPS receiver
Voyager eDOC – smartphone situational awareness location sharing app with precise in-building positioning on building floorplans, action zones, and chain of custody management features
4. Why do you believe your products are essential to your vertical (Police, Fire, EMS, Corrections, Government) community?
Our solutions have been developed with law enforcement and public safety in mind, not adapted from other non-community solutions. From compliancy to federal security regulations for NCIC access to simple, friendly interfaces, our apps are focused to the mission.
5. What has been the biggest challenge your company has faced?
Many times the speed of change in technology outpaces the speed of change our customers are comfortable with. We need to stay up to speed with the technology but always focus on solving our customer's immediate needs today. It is always a challenge deciding how far ahead we should look and invest.
6. What makes your company unique?
Our people and their focus on the missions of our customers help to make us unique. That, along with our Innovation Centers is a very powerful combination. We have the breadth of capabilities of a large company and the agility and speed to react of a small company.
7. What do your customers like best about you and your products?
Cost- effective solutions that work reliably.
8. What is the most rewarding part of serving the first responder/local government community?
Being part of a community that strives to create a safe world for everyone.
9. What's next for your company? Any upcoming new projects or initiatives?
We're always working to improve our products with new features that focus on employee efficiency. We provide our customers with the NextGen IT, Modernization, ITSM and Cloud Migration services that they need to meet their mission objectives and to improve their overall posture with modern, sustainable, efficient and secure systems.