How an in-car video system can be impactful for your agency
COBAN Technologies offers configurable and end-to-end scalable solutions for agencies of all sizes
---
Sponsored by COBAN Technologies
By Steve Tracy for Police1 BrandFocus
I became a believer in the video recording of police interactions the first time a citizen complained about a traffic ticket I wrote and the traffic stop was recorded on the in-car video system. My supervisor called me into the station and, when I entered the office, I found him laughing with the Chief. He told me, "This person said all kinds of terrible things about you, but we watched the recording and you were perfect. Everything she said was a lie. You're golden!" Camera systems were relatively new and fellow officers were understandably leery of them. Many officers' predisposition of mistrust was due to the history of cameras being used against police officers. But, without this video evidence, it would have been my word against hers.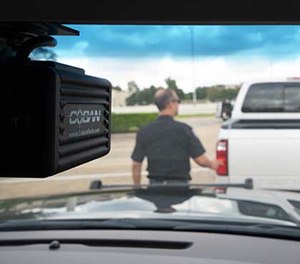 Over the years, police officers have come to realize the advantages of in-car video camera recordings. Not only do they prove an officer's action to the benefit of the department, they can even facilitate de-escalation of traffic stop incidents. I would tap the microphone attached to my uniform and point back at my in-car camera's red activation light and people would quiet down when they realized that they were being recorded.
I have also had a video played for a judge in court when a violator tore up the ticket in front of my squad car, screaming the entire time. The judge saw the violation on video (since the recording backtracked the previous two minutes) and the citizen's reaction and antics fell into play during sentencing when he was found guilty.
Today's technology has overcome the shortcomings of those first in-car systems – VHS tapes that had to be constantly swapped out when they reached their 6-hour recording limits, had terrible quality video, took up valuable physical storage space, and were a nightmare to label and track when needed as evidence.
COBAN Technologies has been providing law enforcement with in-car video, body worn cameras, and the associated management of the recorded digital evidence since 2002. Their newest systems simplify your agency's video needs and effortlessly manage the recordings for follow-up and evidentiary use.
In-Car Video Systems
COBAN's EDGE HD (High Definition) in-car video system provides 720p resolution for clear video to show exactly what transpired. The system handles temperature and shock/vibration, as well as low-light conditions by meeting MIL-STD 810G, which tests real world conditions that equipment will face throughout its service life. A 5.7-inch touch screen operates intuitively to control recordings and tag them to enter additional information. The video quality is outstanding and the equipment is robust enough to withstand the rigors of police work, while keeping its operation easy.
COBAN's FailSafe technology makes sure data is never lost. Redundant storage via the internal drive (continuous videos) and the removable drive (event-based videos) means footage is still readily accessible in the event of a wreck or if the system is not triggered by a lightbar activation. The new digital systems have no moving parts to break down and the microphone system is fully customizable. The system also features a Smart Power Module, which regulates vehicle voltage, protecting the vehicle's battery and the system's own power supply. It prevents video corruption by automatically initiating a safe shutdown procedure if vehicle battery loss occurs.
Many of these FailSafe features eliminate the problems with other in-car systems. There is nothing worse than wanting or needing video confirmation of an incident, only to find the system failed for one reason or another. Attempts to clarify why video is unavailable, no matter what the explanation, never makes the police look good.
Artificial Intelligence Integration
The COBAN FOCUS H1 is an intelligent in-car video system that integrates artificial intelligence video analytics. This means that software from a third party can be run through the FOCUS H1 camera system that will then scan the live video images captured from the video camera. Not only will license plates be cross-checked for wanted or be-on-the-lookout information, even the make and color of a vehicle can be entered into the system. Additionally, bumper stickers and other unique identifiers, such as mismatched body panels and custom equipment, can be noted in real time while on patrol. Weapons and other objects can also be identified. These aspects of advanced technology are impressive contributions to police work.
Body Worn Cameras
COBAN Technologies' FOCUS X1 body-worn camera was designed with the operational needs of police officers in mind. The rechargeable battery lasts for a true 12-hour shift with 720p HD resolution. The camera can be remotely activated by various vehicle sensors, such as activation of overhead lights, siren, or even the opening of doors.
Uploading video is automatic at speeds as fast as 5 minutes for every 60 minutes of video, utilizing the COBAN Smart Cloud, powered by Microsoft Azure Government.  Cell phones and laptops can be used to view videos, tag them or upload them. Body camera video can be transferred to the in-car system and then uploaded via Wi-Fi. Quick uploads that occur automatically have no downtime and minimize the human workload.
The X1 body camera securely attaches to uniforms and outside vest carriers. The X1's ability to capture low light video helps to show incidents just as an officer sees them.  The camera can be set up to indicate recording status by silent vibration, an audible alert or an LED light, or officers can use the display to confirm battery life, connectivity and camera storage capability.
LE Camera Systems are Now Designed for Extended Useful Life
Law enforcement cameras have come a long way since their first introduction. Officers accept and understand their use today better than in the past. COBAN Technologies has shown their police camera systems work well within law enforcement agencies. Their widespread use among both small and large departments is strong evidence of their capabilities.
The company is continuously moving forward and innovating future technology. Software updates that mesh seamlessly with camera hardware is accomplished via wireless download or removable drives, resulting in zero downtime and elimination of human error. My department once had a high-level supervisor accidentally erase an important video tape recording. COBAN's system prevents this kind of mistake. COBAN can provide a system of in-car and body worn cameras that fit your department's needs and continue to upgrade it as new advancements arise.  
About the author
Steve Tracy recently retired from the Park Ridge Police Department (which borders the northwest side of Chicago) after 30 years of service, 28 as a firearms instructor.

Request information from Safe Fleet Law Enforcement
Thank You!