Spotlight: LED Equipped offers superior emergency vehicle lighting and equipment
Their light bars feature powerful up to date Generation LED lighting
---
Company Name: LED Equipped
Headquarters: Great Neck, NY
Signature Product: Light Bars
Website: https://www.ledequipped.com/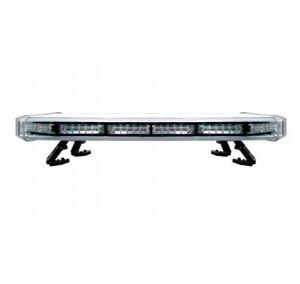 LED Equipped serves as a distributor of emergency vehicle equipment we stand behind all our products and offer a 3 year warranty on our merchandise. LED Equipped specializes in police, fire, EMS and construction emergency lighting and vehicle equipment
Where did your company name originate from?
Our company name came from a combination of LED and equipment.
What was the inspiration behind starting your company?  
The CEO had been in the EMS equipment industry for a while and realized that there was something missing. He realized that there are currently only two options available: paying high prices for high-end brand name goods which have their quality and company behind it, or paying much less for lesser brands who do not support their product and sell inferior quality goods. What is missing is a brand that will cost less, yet not compromise quality and still offer superior support. 
Why do you believe your products are essential to the police community? 
The items we offer are a necessity for emergency or utility vehicles to be noticed when driving, which is very important in a case of an emergency where every second counts. Additionally, cars need to pull to the side to get the emergency vehicle to its destination without forming another accident.
What has been the biggest challenge your company has faced?
The biggest challenge we have faced is figuring out the right quality where it can last and still be affordable. At first, we went more towards the affordable point of view, however we saw that the product was not reflecting what we wanted to represent. Therefore we raised our quality and made great quality products while maintaining an affordable cost.
What makes your company unique? 
While it is seemingly not possible to have good quality and maintain competitive pricing, we at LED Equipped have made it our sole focus to offer just that to the market. We take pride in the ability to bring a high quality product to the marketplace and cater to all budgets without exception. 
What do your customers like best about you and your products?
Quality, prices and customer service.
What is the most rewarding part of serving the first responder community?
There a few reason why I enjoy serving this type of industry. When you know that your day to day business helps even save one life that makes everything seem different, not many people can say that they help people save lives. Second, it is a great pride to see your products actually being used and people complimenting you on your workmanship and quality.
Do you support any charitable organizations within public safety?
Yes, I support my local volunteer firefighters and many other volunteer firefighting departments within N.Y. and the world.
What's next for your company? Any upcoming new projects or initiatives?
We are launching a brand new site which is going to be an amazing upgrade from our last. Additionally, we're offering dual colored LEDs which save both space and money. Lastly, we will be launching our new Fusion LED line which will be a great sight to see.