Ariel Motors announces completely customizable motorcycle
Each individual bike will be made to fit riders' requirements
---
By Police1 Staff
British sports car manufacturer Ariel has announced that a new motorcycle will hit the market in 2015 — the Ariel Ace.
The Ace will feature Honda's 173bhp 1237cc V4 engine and drive system.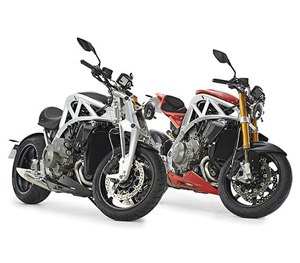 Ariel says each individual bike will be made to fit riders' requirements, and with lots of customizable options, each Ace has the advantage of being totally personalized.
Customizable options include front and rear suspensions, handlebars, bodywork, size of fuel tank, size of exhaust, and lightweight carbon-fiber wheels or aluminum wheels.
Colors, materials and finishes on the bike will also be tailor made.
Similar to Ariel's best known go-kart the Atom, the Ace can be upgraded over time at the car manufacturer factory.
The bike's design is a combination of traditional bike design values and current superbike trends, and used CAD and traditional clay modelling techniques.  
Other features include a machined aluminum frame, Honda VFR1200 V4 engine in manual or DCT form, shaft drive, three options for seats, control positions, footrests, and more.
Only about 100-150 bikes are expected to be produced each year, starting in early 2015.