Md. police department adds 4 motorcycles to its fleet through grants, donations
The new additions are expected to make a difference in strengthening community relations
---
By Ashley Silver
Police1
FRUITLAND, Md. — A Maryland police department welcomed four new motorcycles to its fleet thanks to police grants and donations.
Lt. Blaine Guard with the Fruitland Police Department told WBOC News that the new additions will make a difference in strengthening community relations and it's something he's been hoping would come to fruition.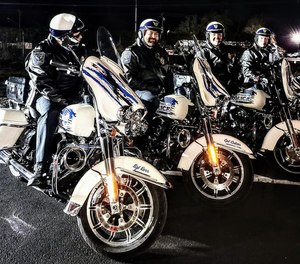 "For me personally, it was kind of a bucket list thing, I've always wanted to do it," Guard told WBOC. "We were going to request two units. The council said, 'Go ahead and get four.' There is also something about the motorcycles themselves and the community and how they embrace that."
According to Guard, the new motorcycles will be used mostly for parade, events and to patrol traffic.
"For us, we have parades here in town and why should someone be leading our parade with their motor unit? If we have the ability to do it, let's do it," Guard said. "It lets people approach us. We can get off the bike, people will come up and talk to you. It's like bike patrol. You're open, you're available. Everybody wants to talk to you." 

Request product info from top Police Motorcycles companies
Thank You!