PRESS RELEASE
Visit Wild Rose 911 at COPSWEST Training & Expo, booth #161
---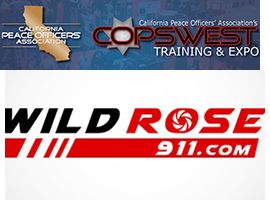 Wild Rose 911 is pleased to announce they will be attending COPSWEST Training & Expo 2017.
COPSWEST Training & Expo takes place in Palm Springs, California. October 30th - November 1st at the Palm Springs Convention Center.
Stop by booth #161 and get to know more about the services that have made Wild Rose 911 a trusted leader in the automotive law-enforcement industry.
About Wild Rose 911
Wild Rose 911 aka Wild Rose Motors is the only dealership specializing in selling and refurbishing used Police Vehicles such as the Ford Crown Victoria P71 Police Interceptor, Ford Explorer Interceptor, Chevy Impala SS, Chevy Caprice, and Chevy Tahoe. Their commitment to quality, reliability and service to the customer has resulted in Wild Rose Motors Ltd's excellent reputation within the industry.

Request more info from WildRose911.com
Thank You!