HTC announces new device to improve virtual reality training environments
Axon helped develop the tech and will be incorporating it into its virtual reality training program
---
By Police1 Staff
LAS VEGAS — Virtual reality training sessions using the VIVE Focus 3 headset are about to get even more immersive, HTC announced last week.
Revealed at the CES 2022 tech conference, the VIVE Wrist Tracker allows for training programs, like Axon's VR Simulator, to accurately track hands and objects outside of the camera view, making for a more effective learning environment.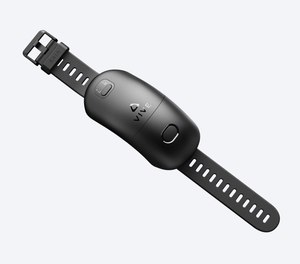 The lightweight device is designed to be worn on the wrist – though it can also be attached to other objects for accurate tracking – and connects wirelessly to the VIVE Focus 3 headset.
"When it comes to virtual reality training, few things are more important than creating a seamless and immersive user experience," said Axon CEO Rick Smith. "That's why we're so excited to incorporate HTC VIVE's Wrist Tracker into Axon's latest training platform. The VIVE Wrist Tracker makes VR training more seamless, more immersive, and thus more effective."
Axon helped to develop the technology, Smith said, because being able to accurately track handheld devices like a TASER is key to effective training.
"This is an amazing development for de-escalation training which relies on handheld objects," he said.
The Wrist Tracker will launch in the first quarter of 2022.
Learn more about the VIVE Wrist Tracker and additional VIVE Focus 3 updates here.
NEXT: Police departments are using new tech to practice communications, de-escalation
Request product info from top Police Virtual Reality Training companies
Thank You!