Training police in counterintelligence to combat domestic terrorism
A significant rise in homegrown extremists and domestic terrorists means there must be a shift in how state, local and tribal LE agencies assist in countering threats
---
By Christopher J. Brewer, graduate, National Security Studies at American Military University
Threats to American security continue to proliferate and evolve. A significant rise in homegrown extremists and domestic terrorist acts means there must be a paradigm shift in how state, local and tribal law enforcement agencies assist in countering such threats to our communities.
These agencies need to develop both offensive and defensive capabilities, including ways to detect, identify, counter, neutralize and exploit foreign intelligence services, terrorist organizations, and non-state organizations targeting U.S. personnel and interests.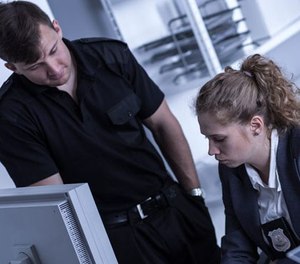 The first, most critical step is to improve communication and information sharing. The current system established by the federal government to share information has not been enough.  After the 9/11 attacks, the government took steps to improve information sharing among local and state law enforcement agencies. It established the Department of Homeland Security (DHS), created fusion centers, and expanded the FBI's Joint Terrorism Task Forces. While these were all steps in the right direction, it hasn't been as effective as hoped and more must be done.
Read more: Training Police in Counterintelligence to Combat Domestic Terrorism