Why we need consistent training standards for police/youth interactions
Training standards could protect officers by setting clear expectations for performance, while increasing consistency of LE interactions with youth
---
By W. David Walker
States have never been shy about establishing and mandating clear standards. In professions where adults are in regular contact with youth such as health care, teaching, coaching and daycare, states are typically involved in setting and enforcing clear and consistent training requirements. Often, a diverse group of stakeholders is convened to provide expertise and guidance in creating the requirements, except in law enforcement where the lack of engagement by state agencies to create meaningful and relevant training standards is an anomaly.
Why does this matter? Today's youth, particularly those living in urban areas, encounter law enforcement officers on the street, in school, and at recreational and social events. Given the magnitude and potential long-term impact of these encounters, it would be reasonable to expect state agencies to take an active role in creating, issuing and enforcing developmentally appropriate, trauma-informed and equitable standards governing police/youth interactions.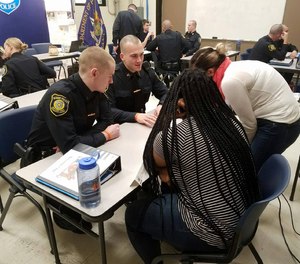 Such statewide or national standards governing youth/police interactions would serve four purposes:
They would protect law enforcement officers by setting clear expectations and metrics for performance;
They would increase consistency of law enforcement interactions with youth within and across jurisdictions;
Accountability would be easier to measure;
Law enforcement legitimacy would increase both within and across communities.
Unfortunately, this is not the case. A state-by-state survey conducted by Strategies for Youth, a non-profit organization that promotes positive police/youth interactions through training and advocacy, found that states have virtually no role in setting developmentally appropriate and trauma-informed training standards to prepare police recruits for their future interactions with youth. (Standards, in this case, are defined as the combination of policy and practice that guides responses of law enforcement officers including de-escalation, diversion, use of force and bias-free policing.) Instead, academy curricula focus on legal definitions such as "What is a status offense?" and administrative processes for dealing with juveniles.
In rare cases when standards do exist, they are almost always developed solely by local law enforcement agencies. Current knowledge about the development of the adolescent brain and the impacts of trauma are not incorporated into the limited guidance that does exist. And there are few mechanisms to involve knowledgeable individuals to share their expertise or provide guidance on matters to law enforcement about best practices for effective interactions with teens.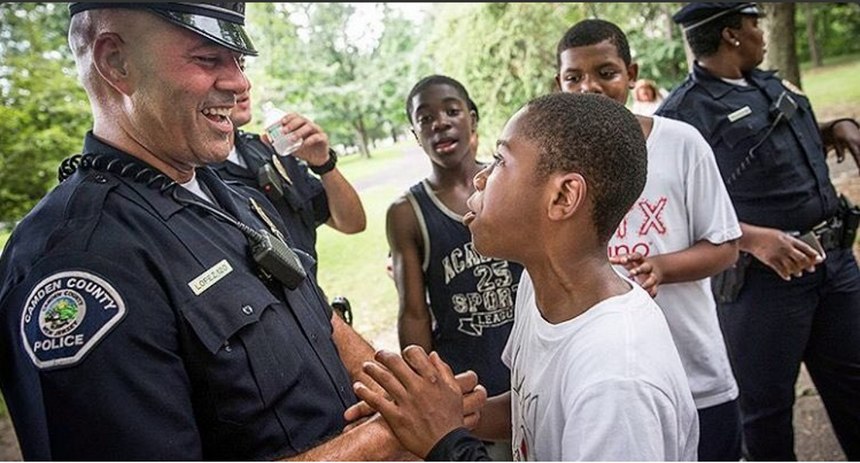 how does this apply to law enforcement training?
Among mental health experts, it is clearly understood that adolescents perceive, process and respond differently to stimuli and events than adults.
Studies done by Dr. Deborah Yurgelun-Todd show that youth tend to misread facial expressions, typically seeing anger and frustration in faces that adults categorize as surprise or fear. [1] Dr. Lawrence Steinberg found that between the ages of 14 and 25, maturity lags behind intellectual ability. As a result, youth tend to be more susceptible to peers, have a higher risk/reward sensitivity and a lower ability to self-regulate. [2] Additionally, the U.S. Supreme Court also recognizes that youth are different than adults. Justice Sotomayor reminds us in Haley v. Ohio, "What leaves a man cold and unimpressed can overawe and overwhelm a boy."
The lack of statewide training standards governing police/youth interactions leads to several harmful consequences:
It causes unnecessary confusion on the part of both youth and law enforcement about the consequences and seriousness of offenses, opening the door for the conclusion that some youth are treated less punitively than others.
It represents a missed opportunity to improve law enforcement officers' responses to youth and to promote consistency of management within individual law enforcement agencies.
It prevents states from providing urgently needed guidance and oversight to local law enforcement departments that may reduce their risk of litigation and federal oversight.
It prevents local law enforcement agencies from benefiting from a collective expertise and perspective that can help them to improve outcomes for vulnerable youth, particularly for youth of color.
Strategies for Youth recommends:
All states develop clear professional training standards to guide police interactions with youth. These standards should reflect current knowledge about adolescent development, best practices for peacefully de-escalating conflicts without incident or arrest, and should equip law enforcement officers and agencies to interact with youth who have experienced trauma.
State training standards should be enforceable and binding. These standards should become the criteria by which law enforcement agencies are held accountable and officers are evaluated and promoted.
State training standards should be incorporated into the curriculum taught to police cadets and provided to officers in professional development programs.
States should seek the input of a diverse set of stakeholders, including psychologists, educators, youth advocates and adolescent development experts, when developing their training standards.
State training standards should complement existing federal obligations to reduce racial and ethnic disparities where they exist.
States should take responsibility for data collection by law enforcement agencies and monitoring of compliance with the standards and practices presented in the training. This accountability will promote uniform treatment of youth and officers; thus, ultimately increasing the safety of both groups and enhancing the legitimacy of law enforcement.
With so much public focus on police reform, and amid deep uncertainty regarding federal oversight, law enforcement academy leadership has an opportunity to meet this issue head-on. By convening a diverse and knowledgeable pool of stakeholders to develop clear and consistent training standards that govern law enforcement/youth interactions and mandating the completion of this training for new officers, states may significantly reduce the numbers of unnecessary arrests and violent encounters, and become leaders in the efforts to reduce racial and ethnic disparities within the juvenile justice system, while also increasing officer safety and protection from litigation.
Strategies for Youth's experience working with law enforcement agencies indicates that most would welcome state standards if they are carefully developed, and accompanied by high-quality training and financial support for their implementation. These standards will serve law enforcement agencies and officers' interests while protecting them by reducing unnecessary arrests, avoiding escalation of minor incidents, and keeping officers, youth and communities safer. [3] 
References
1. Baird AA, et al. Functional magnetic resonance imaging of facial affect recognition in children and adolescents. J Am Acad Child Adolesc Psychiatry, 1999. 38(2):195-9.
2. Steinberg L. Social neuroscience perspective on adolescent risk-taking. Dev Rev, 2008. 28(1):78-106.
3. Aalsma M, Schwartz K, Wanzhu T. Improving police officer and justice personnel attitudes and de-escalation skills: A pilot study of Policing the Teen Brain. Journal of Offender Rehabilitation, 2018.
---
About the author
David Walker is the chief operating officer and training director for Strategies for Youth. David's law enforcement career began as a deputy for the Latah County Sheriff's Office in Moscow, Idaho, where he was a member of the Latah County Tactical Emergency Response Team. He transferred to the Moscow (Idaho) Police Department where he was a patrol officer and investigator, reaching the rank of Corporal. David helped to create and was the lead investigator for the Latah County Child Abuse Task Force.
An off-duty injury led David to decide to leave law enforcement in 1992, and he has spent the last 20+ years working for large, multinational companies in technical marketing and communications. During his career, David has developed and presented technical training and materials to audiences around the world.