Hot car death prevention focus of "Where's the Baby?" campaign
The Arizona Constables Association is distributing free window clings to aid as a visual reminder of the presence of kids or pets in a car
---
By Nancy Perry
PRESCOTT, Ariz — According to the safety organization Kids and Cars, over 940 children have died in hot cars nationwide since 1990.
To help prevent these unnecessary deaths, the Arizona Constables Association has launched its "Where's the Baby?" hot car death/injury reduction awareness campaign. Arizona currently ranks fourth overall in the country for hot car deaths for children and pets.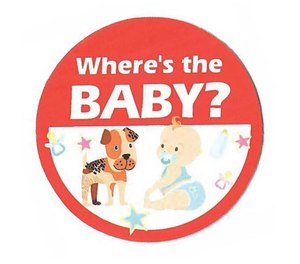 The Association, in conjunction with other law enforcement and community partners, is offering free window clings to be placed inside a vehicle's windshield or side window to act as a visual reminder for drivers and passengers to look in the interior of a vehicle when exiting for kids and pets.
Even with outside temperatures in the 80-degree range, temperatures inside a car may reach 130 to 150 degrees within a few moments of being parked.
The "Where's the Baby" Window Clings are designed to be used in conjunction with other kid and parent proactive strategies such as placing a handbag or briefcase on the backseat to further serve as a reminder of the presence of children and pets in a car. 
For additional information on the program, email Mike Branham, Presiding Maricopa County Constable at Mike.Branham@maricopa.gov.