Back to school with no SRO: Will attacks increase?
The distraction of COVID may overshadow other school safety concerns at a time when tensions and mental health issues are increasing
---
Back to school has never been so bizarre.
After drive-through graduations this past season, schools are playing chess with decisions to open, close, go hybrid, or stay online only for the fall. Parents are looking for alternatives to having their child masked up hour after hour. Sports are delayed for fears of festering disease. School cops are being barred because someone else with a badge far, far away did a terrible thing. Or maybe there will be no cops at all, only social workers and mediators.
One thing that won't change is the threat of violence on school grounds.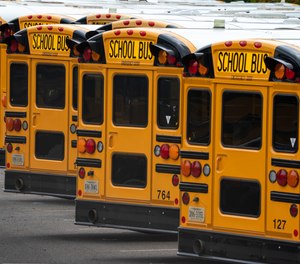 The rarity of acts of mass victimization at our schools has never been a comfort to parents, teachers, school staff and law enforcement. The mathematical probability of an attack is akin to that of a lightning strike, but the fear of an attack rumbles like thunder.
First, do no harm
The most important theory for those planning protective and response measures to school attacks is chaos theory. Astronomers calculating predictions and probabilities know it as defined by early 20th-century mathematician and philosopher Jules Henri Poincare: "Small differences in the initial conditions may generate very large differences in the final phenomena. A small error in the former will lead to an enormous error in the latter. Prediction then becomes impossible, and we have a random phenomenon."
This very randomness, assuring that each mass casualty event will be on its own terms, makes planning for specific imagined events a potentially unhelpful approach to school safety. Active shooter drills, for example, pose a variety of problems that both school officials and public safety need to address:
Problem 1: Many plans include evacuation as part of the trained response, but evacuation creates targets of opportunity for an attacker, especially if explosives are part of their attack. Many school attackers are as familiar with the building and grounds as any other student, as well as the response procedures. In other words, they likely will know the defense to their offense and plan accordingly.
Problem 2: Evacuation creates management problems for responding law enforcement, as well as complicating reunification efforts after the threat is managed. The safest place for students during at attack is in their classroom behind a locked door. No K-12 student has been killed during an active shooter event when locked in a classroom with the shooter on the other side.
Problem 3: Training can never include all of the people who will be involved on any given day during an attack. Substitute teachers are often clueless. Officers who trained that day will be responding with officers who did not, and from a variety of agencies that respond that have never been invited to the training.
Problem 4: A fourth issue is the complexity of decision-making that is often part of an active shooter plan. Remember that schools also have fire drills, tornado drills and assembly procedures that may differ from the active shooter protocol. Different colored placards, different escape routes and different code words all create confusion and failure under stress. Whenever a decision can be simply "lock your door and stay down," the action will more likely succeed.
Problem 5: There are mental health issues attached to some of the training and drills that are designed to be more real. The first flaw is that you can't recreate what the attack will be like. The second is that traumatizing school students and staff for a highly questionable benefit is probably not a reasonable trade.
Who will respond?
Another problem unique to the year 2020 is whether police resources will be available in a mass casualty event.
School resource officers are being eliminated. Police agencies are being defunded resulting in manpower shortages and training deficits. Unreasonably restrictive use of force policies are causing some mutual aid partners to refuse to assist agencies whose leaders are not likely to support the help.
Meanwhile, the distraction of COVID-19 concerns will overshadow other school safety concerns at the same time that tensions and mental health issues are increasing.
Police and community leaders must face the "new normal" when it comes to prevention and response to school violence in light of current events.
School safety resources
A variety of organizations have publications regarding planning for school safety.
The Department of Justice's COPS Office just released "Ten Essential Actions to Improve School Safety" (available in full below).
In addition, documents from the Secret Service, National Association of School Psychologists, National Association of School Resource Officers and the U.S. Department of Education all offer guidelines for threat assessment and preparation.
Online training is available through FEMA with IS-907 Active Shooter: What Can You Do as an example. The Colorado School Safety Resource Center links to a one-hour training webinar. The National Criminal Justice Reference Service lists several courses offered through federal agencies and grant-funded programs.
10 Essential Actions to Improve School Safety by Ed Praetorian on Scribd