8 things for leaders to consider when scouting for SWAT members
SWAT is a specialized unit and those selected to be members of that unit should be special people who possess extraordinary skills and abilities
---
Before you spend the time and money sending an applicant to a basic operator course to augment your team, take some time to analyze the applicants to ensure they already possess some of the qualities desired in a productive operator.
The instructors you entrust to put them through the selection process only know what they see, which more than likely pales in comparison to the time that you have had to observe and study the applicant's habits.
What characteristics encompass a valuable operator? While that is a subjective question that can elicit any number of responses, below are several submissions for your consideration.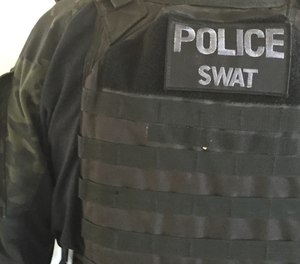 1. Attitude
Is the applicant a team player who works well with others? Do they possess a positive attitude that inspires others, or are they a whiner? Has the applicant displayed enthusiasm toward his assignment and the agency? Does the applicant seek innovative ways to improve themselves and the department? Does the applicant possess a "can-do" attitude?
2. Commitment
Becoming a good SWAT operator doesn't happen overnight, it takes years of training and operational encounters to become a proficient and reliable member of the team. Applicants should be advised of the commitment in regard to training requirements, availability for call-outs and committing to several years, if not the remainder of their careers.
3. Discipline
Can they follow orders and direction? Do they do what they should do when no one is looking, or do they cut corners? Do they maintain themselves and their equipment on a daily basis? Do they minimize, or make excuses for poor performance in the past?
4. Fitness
Does the applicant have a solid physical foundation on which to build? The applicant need not be a body builder, nor a marathon runner, yet they should be in average to above average physical condition. This pertains to aerobic, anaerobic, flexibility and coordination. These things may be self-evident, or you may choose to establish a pre-test prior to committing them to a basic school.
5. Integrity
Do they display good moral aptitude? Are they honest and forthright in their written and oral statements and reports? Are there any prior incidents of withholding information or lying to supervisors, or investigators?
6. Judgment
Has the applicant demonstrated sound judgment in his current and/or previous assignments? Are they able to assess a situation and come to a quick and reasonable solution? Are they capable of following direction, or do they require close supervision? Does their duty performance reflect good decision-making, or are they a loose cannon, especially in use of force situations?
7. Motivation
Are they a self-starter and demonstrate initiative in past performance? Do they produce arrests, tickets, case loads, develop informants and initiate field contacts, or do they require encouragement or direction in order to keep them on task? What is their motivation for becoming a member of the team- is it because they are interested in the training and the mission, or is it to pad a resume for a promotion or transfer?
8. Skills
Do they bring anything with them to the table? Does the applicant possess any previously obtained skill that would be an asset to the group? Are they an instructor in any related area such as firearms, subject control, low light tactics, or use of force? Do they have military experience that would correlate to law enforcement operations? Do they have combat experience? If so, were they snipers or did they do building clearing or intelligence gathering? Are their personal skills exceptional, or above average?
Just the Beginning
Obviously, this is not an all-inclusive list of characteristics that one should look for when considering whether or not an officer is ready for an assignment onto a tactical team, it is merely attributes that go into the overall character of the individual. Some of these categories are subjective and others can be measured more precisely.
SWAT is a specialized unit and those selected to be members of that unit should be special people who possess extraordinary skills and abilities.
It isn't just the skills that define the character of the individual, but rather their ability to do the right thing, at the right place, at the right time. Past performance is a good place to start when considering one's capacity to perform in a specialized unit.
Screening civilians to become police officers is a timely and costly endeavor, but a necessary evil to weed out those believed not to possess the criteria necessary for this profession.
Screening police officers to become SWAT need not be as costly or time consuming, but it is necessary just the same. You must work to ensure your team members meet the mission-specific needs unique to the assignment.
This article, originally published 5/06/14, has been updated.