Creator of 'Cops' TV show dies during off-road race in Mexico
John Langley, the mind behind the long-running reality show, has died at 78
---
By Suzie Ziegler 
LOS ANGELES — John Langley, creator of the prolific reality TV show "Cops," has died at 78, according to the Associated Press. 
Langley died in Baja, Mexico, of an apparent heart attack Saturday during an off-road race, a family spokesperson said.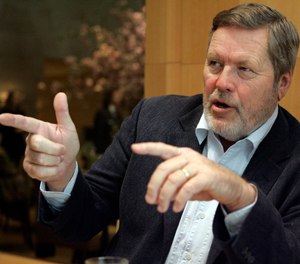 "Cops" debuted in 1989 and would end up running for 32 seasons. At the time, it was one of the first reality TV shows on the air. The program became famous for riding along with cops on patrol and sprinting after suspects in foot pursuits.
[READ: The best cop shows in TV history]
The show was canceled in July 2020 amid calls for police reform. However, the show resumed production later that year and still airs internationally in syndication, according to Insider. 
Langley is survived by his wife, four children and seven grandchildren.
[NEXT: TV cops: Fact vs. myth]