A discussion on fitness testing standards for law enforcement officers
What should the law enforcement profession make of a recent request from New Hampshire police chiefs to change fitness testing for LEOs?
---
Download this week's episode on Apple Podcasts, Amazon Music, Stitcher, Spotify or via RSS feed, and watch the video version on Police1's YouTube channel.
Recently, New Hampshire police chiefs came together to make a plea to lawmakers as departments continue to be plagued by staffing shortages statewide. The chiefs, including Hinsdale Police Chief Charles Rataj, told the House Criminal Justice and Public Safety Committee that the required fitness test is making it difficult for departments to hire and retain officers. As a result, they've proposed a bill that would eliminate the test for law enforcement officers.
In this episode of Policing Matters, host Jim Dudley speaks with Traci Tauferner, Director of Industrial Medicine and Wellness with Advanced Physical Therapy & Sports Medicine who has worked with law enforcement, fire, and EMS agencies since 2010, about the request made by the New Hampshire chiefs and the importance of maintaining officer physical fitness.
Top quotes from this episode
Fitness testing, especially in that early academy phase, is really important for us to make sure we are getting officers who are physically able to do the essential functions of the job." 
I always look at a police officer like an outfielder in baseball. You are waiting and you are waiting and then boom! Here comes that ball and you have to do things with it."  
As the military transitions its testing to something that is more functional and job-specific, I think that is the direction that maybe agencies and academies should consider."
Additional resources on this topic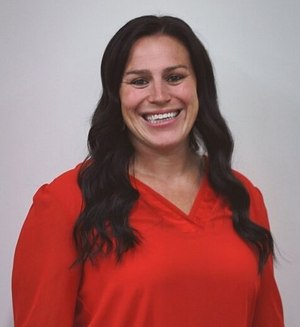 About our guest
Traci Tauferner, Director of Industrial Medicine and Wellness with Advanced Physical Therapy & Sports Medicine, has worked with law enforcement, fire and EMS agencies since 2010.
She holds a bachelor's degree in Athletic Training and Strength & Conditioning from the University of Wisconsin Oshkosh. She is passionate about trauma and is additionally certified in trauma-informed weightlifting, peer support and crisis intervention. She provides agencies with a proactive approach to wellness and injury prevention. She is also a veteran of the Wisconsin Army National Guard.
Connect with Traci Tauferner
About our sponsor
This episode of the Policing Matters Podcast is brought to you by Lexipol, the experts in policy, training, wellness support and grants assistance for first responders and government leaders. To learn more, visit lexipol.com.
RATE AND REVIEW THE POLICING MATTERS PODCAST
Enjoying the show? Please take a moment to rate and review us on Apple Podcasts. Contact the Policing Matters team at policingmatters@police1.com to share ideas, suggestions and feedback.