Critically wounded Baton Rouge officer now breathing on his own
The deputy's father has asked the public for continued prayers during the long road to recovery
---
By Police1 Staff
BATON ROUGE, La. — An officer critically wounded in the deadly July 17 ambush on law enforcement in Baton Rouge has been removed from a breathing machine — the latest step in his long road to recovery.
Deputy Nick Tullier's father, James, provided the update via Facebook. Despite the improvement, James is asking the public for continued prayers and support.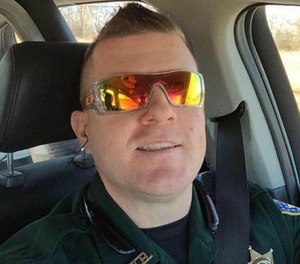 "I do believe in the power of prayer and I do believe in prayer by numbers," James wrote. "We have been told of prayer groups all over the world praying for Nick. When most are sleeping in the US, prayer warriors in other counties east and west, north and south hemispheres, have been continuing the train of prayers. My family appreciates this valiant effort from the bottom of our hearts. Thank you all very much."
According to The Advocate, the 41-year-old deputy was shot in the head and stomach during the attack. A total of six officers were shot in the ambush – three fatally. 
James has been providing regular updates on his son's progress on social media. Just last week, he shared a touching story about the deputy's aid of a woman who was stranded on the side of the road with a flat tire.
"Our Nick didn't see color," James wrote. "What he saw was a lady in need and small children there too. His heart told him he had to stop and give assistance to a fellow human being. That's our Nick."
The act of kindess occurred the night before the attack.