Court throws out death penalty for Fla. cop killer
In each case, the high court ruled that because the jury did not unanimously vote for the death penalty, the defendant must be resentenced
---
By Rene Stutzman 
Orlando Sentinel
TALLAHASSEE, Fla. — The Florida Supreme Court on Thursday threw out the death penalties of two central Florida murderers, including the man convicted of killing Brevard County Deputy Barbara Pill.
In each case, the high court ruled that because the jury did not unanimously vote for the death penalty, the defendant must be resentenced.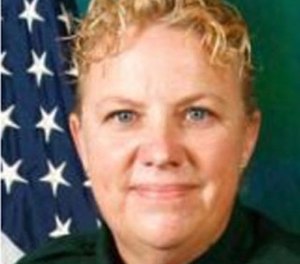 A Brevard County jury in 2014 convicted Brandon Lee Bradley of murdering Pill. A hotel employee had called 911, complaining that Bradley had stolen an air conditioning unit and linens, and Pill spotted his SUV and pulled him over.
She walked to the door of his vehicle and repeatedly asked him to get out, but he refused and began to inch the SUV forward. When Pill reached into the vehicle to pull the keys from the ignition, he opened fire.
She was shot five times.
The jury recommended the death penalty by a vote of 10-2.
The Florida Supreme Court in November ruled that for any death sentence to be constitutional, all 12 members of a jury must vote for it.
On Thursday, it upheld Bradley's murder conviction but ruled that he is entitled to a new sentencing hearing.
That is the same conclusion it reached in the case of Seminole County murderer Dwayne F. White. He was convicted by a Sanford jury of murdering his estranged wife, Sara Rucker, in 2011 by repeatedly slashing her throat in the parking lot of a Miami Subs restaurant in Longwood near Interstate 4.
The jury vote in that case was 8-4 for death.
The high court in that case also upheld the defendant's conviction but ruled that he must be resentenced.
State Attorney Phil Archer said his office would review both cases to determine whether to again seek the death penalty.
"As it pertains to the Brandon Bradley case, it is hard to imagine a scenario in which my office would not continue to seek the death penalty," he said in a prepared statement.
In an unrelated case, the high court on Thursday also threw out the convictions and life sentences of a man found guilty of shooting at an Orlando police officer shortly before the defendant crashed his vehicle into an SUV, killing its driver in 2013.
Gangapersad Ramroop was found guilty of first-degree murder in the death of the other motorist, Robert Charles John Hunter, and guilty of attempted second-degree murder for shooting at the officer, Christopher Brillant.
But the high court ruled that because a set of jury instructions failed to tell jurors that the state had to prove that Ramroop knew the person he fired at was an officer, he must be retried.
___ (c)2017 The Orlando Sentinel (Orlando, Fla.)
McClatchy-Tribune News Service