Man claiming to be Jesus attacks cops, subdued with ECD
John Witkowski hit one deputy in the chest after telling police he was Jesus
---
By Police1 Staff
LAKE WORTH, Fla. — A man claiming to be Jesus was subdued with an ECD after attacking deputies.
Police responded to a call Saturday of loud music and a man removing his clothes at an apartment, CBS12 reported.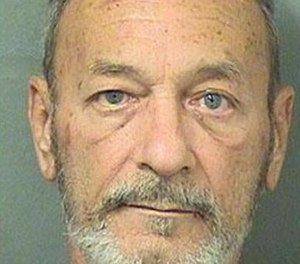 When they arrived on the scene, John Witkowski began acting irrational and yelled at deputies. He hit a deputy in the chest after he told police he was Jesus. 
Witkowski, 63, continued resisting while being walked out. A deputy deployed his ECD to subdue Witkowski, who hit a deputy with his elbow as he was handcuffed.
He was charged with two counts of battery on a law enforcement officer.