NY man charged for giving trooper fake police badge during traffic stop
Anthony J. Carbonaro, 48, told the trooper he had the badge because he was a federal police officer
---
By Kira Maddox
Syracuse Media Group, N.Y.
NORTH SYRACUSE, N.Y. — When a man was pulled over by state police in North Syracuse on Monday, he showed the trooper a badge on his belt.
He told the trooper he had the badge because he was a federal police officer.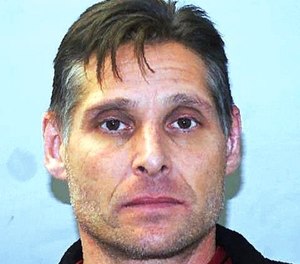 But that turned out to be a lie, state police said in an announcement Tuesday.
Anthony J. Carbonaro, 48, of Crandon Terrace in Baldwinsville, had a fake police badge, troopers said.
After a brief search of the vehicle, officers found a rifle, tactical vest, handcuffs and a forged sheriff's office ID card in the trunk, according to police.
Carbonaro was arrested and charged with criminal impersonation of a police officer, a felony; seventh-degree criminal possession of a controlled substance; and unlawful possession of marijuana, a violation.
He was issued an appearance ticket for the Town of Salina court on Nov. 30, troopers said.
©2017 Syracuse Media Group, N.Y.
McClatchy-Tribune News Service