Calif. police pursuit ends when suspect drives off cliff into ocean
The suspect avoided serious injury and was taken into custody without further incident
---
By Suzie Ziegler
SANTA CRUZ, Calif.  — A high-speed pursuit near Santa Cruz ended precipitously Tuesday afternoon when the driver took a sudden swim in the Pacific.
The Santa Cruz Police Department shared a Facebook post, saying officers were investigating a carjacking when the suspect was spotted fleeing along the coastline. But the pursuit didn't last long. Police said it was just a few minutes later that the suspect drove off a cliff and into the water.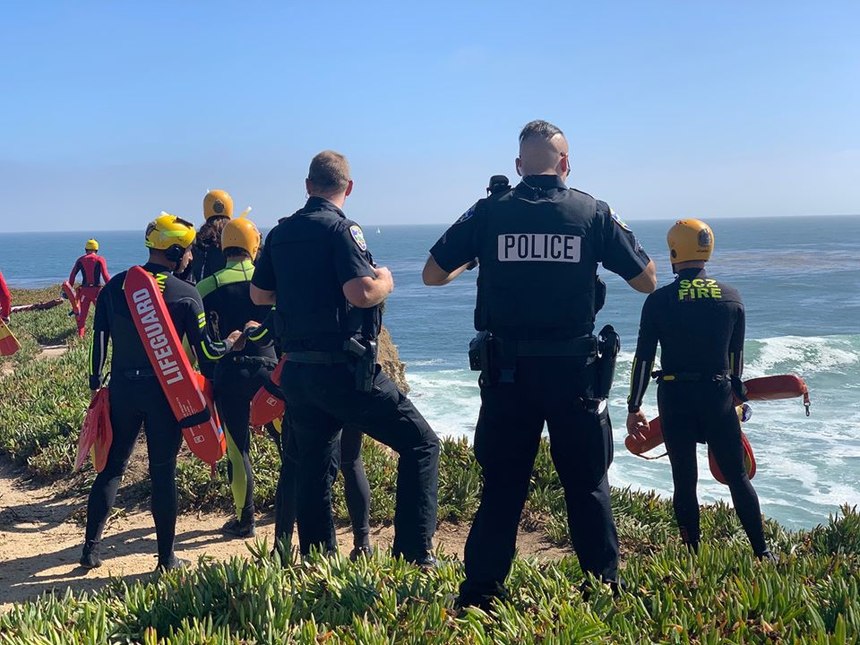 Miraculously, no serious injuries were reported. Police said the driver was able to exit the vehicle and hike back up the rocky shoreline. The suspect was then taken into custody without further incident.
Video of the immediate aftermath on social media shows the car and driver bobbing in the surf below a steep cliff. A wave slams the car into the driver, briefly pushing the suspect underwater.