Canadian cops respond to domestic dispute between man, parrot
The man explained to officers the pet was "beaking off" at him
---
By Police1 Staff
ONTARIO, Canada — Officers responding to a reported domestic dispute discovered a big surprise when they arrived.
According to CBC, concerned neighbors called police after hearing a man screaming threats like "I hope you die" to an unknown party at a residence normally occupied by a couple.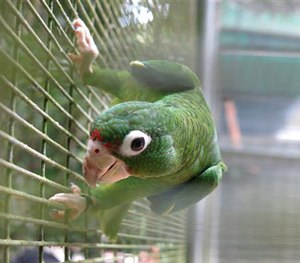 When officers arrived, they found an intoxicated man yelling at his parrot. The man explained to officers the pet was "beaking off" at him.
The animal was not injured and no charges were filed.