Cop impersonator caught posing as firefighter
Already convicted of stealing a police car and impersonating an officer, suspect is now in trouble for posing as firefighter
---
By Police1 Staff
BIG BEAR, Calif. — David Anthony Battle is in trouble again for impersonating a first responder. 
Battle was already convicted for impersonating a police officer and stealing a cruiser. This time, he pretended to be a firefighter.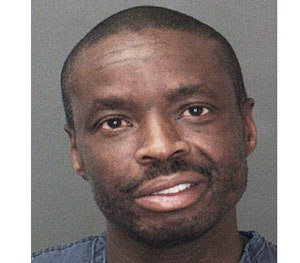 Battle, 44, raised suspicion on June 27 when he drove a white Ford Crown Victoria through roads near Big Bear Lake that had been blocked off due to a fire in the San Bernardino Mountains, The Press Enterprise reported.
When he was stopped at a checkpoint, donned in a full firefighter's uniform, he said he was trying to locate the fire crew and left.
Deputies spotted his car at the fire's base camp and asked for identification to prove he was a firefighter, which he could not provide.
A quick scan of the plates showed that the government-issued vehicle had been stolen. Inside the vehicle, Battle had a stolen handgun, firefighter uniforms and a radio from the Lake fire base camp.
Battle was charged with impersonating a firefighter, grand theft auto, two counts of stolen property and being a felon in possession of a firearm.