Ky. officers crawled through fecal matter to make arrest
After felon tried to flee officers through pathway of excrement, officers had no choice but to pursue him
---
By Police1 Staff
FRANKFORT, Ky. — Frankfort officers crawled through fecal matter in order to capture a felon attempting to escape, The State Journal Reported.
A woman called dispatch to report Charles E. Mygrant, 40, was holding her against her will at her residence on June 23. When police arrived, the woman told them Mygrant had escaped by tearing up flooring in a kitchen cabinet.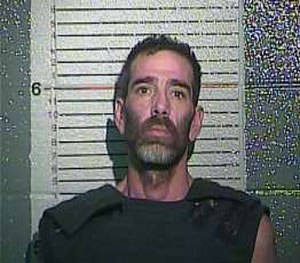 When Mygrant refused to come out of his hiding spot, police entered the crawlspace to retrieve him. Upon entry, officers saw that the toilet wasn't hooked up to the pipes under the house.
"So whatever was flushed through the toilet was just going under the house," Commonwealth's Attorney Larry Cleveland said to The State Journal. "They had to crawl through fecal matter and urine to get this guy out of the house."
Mygrant was indicted by a grand jury and charged with first-degree criminal mischief, second-degree unlawful imprisonment, fourth-degree assault (domestic violence), second-degree criminal mischief and first-degree persistent felony offender.