'Like a scene from Home Alone': Would-be Ga. robber foiled by icy fall
The suspect was attempting to rob a business on Christmas Day when he fell on a patch of ice, hitting his head in the process
---
By David Aaro
The Atlanta Journal-Constitution
GAINESVILLE, Ga. — A man attempting to rob a local business in Gainesville on Christmas Day was foiled after falling on a patch of ice and hitting his head, authorities said Wednesday.
Luis Sajbocho-Ordonez, 30, of Gainesville, was charged with armed robbery and aggravated assault, police said, which echoed other failed Christmas Day crimes from the famed "Wet Bandits."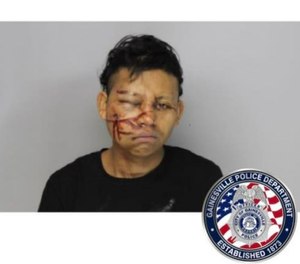 "Like a scene from 'Home Alone.' Fortunately, no serious injuries occurred and the perp went to jail," the Gainesville Police Department said.
Officers responded to the armed robbery at 415 Atlanta Highway around 1 a.m. Sunday. Police said Sajbocho-Ordonez hid behind the unidentified business, pulled a gun on an employee as they left and demanded cash.
A fight ensued until another employee exited the building, police said, which apparently spooked Sajbocho-Ordonez. The suspect then fired his gun and ran off, according to authorities. No one was injured in the shooting.
"In his attempt to get away, Sajbocho fell on ice, hitting his head," Gainesville police said. "Witnesses were able to get two guns away from Sajbocho while he was laying injured on the ground."
Officers arrived soon after and arrested the suspect. He was treated and taken to the Hall County Jail.
Police noted that additional charges are possible.
©2022 The Atlanta Journal-Constitution.
Visit at ajc.com.
Distributed by Tribune Content Agency, LLC.
McClatchy-Tribune News Service