How to effectively participate on boards, task forces and committees
Your expertise will be of significant value to the group, but sometimes letting others add to the conversation gains credibility in the long run
---
Having a law enforcement presence on boards, task forces and committees is essential for effective police-community involvement. Examples of where I have served include a substance abuse task force, the domestic violence prevention group, a child abuse review team and a behavioral intervention team.
How do police leaders maximize the value of these connection opportunities? Here are some tips:
Determine if you can absorb the time commitment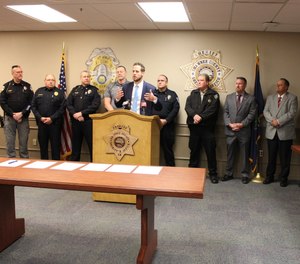 Boards are notoriously sluggish when it comes to taking action. Some were established with no terminus in mind and continue in perpetuity. But even an ineffective board can have value for police departments regarding increasing visibility and building relationships.
If the meetings are too frequent or too irregular, especially for an officer doing shift work, it might be better to decline involvement and keep in touch rather than be a consistent no-show or always sending a sub with no background on the matter.
Know what you are authorized to commit
Can you promise that officers will participate in an event? Are there funds available from your agency or auxiliaries to contribute? Can you host meetings at your facility? If you can make a commitment, have a record of the authorization from the chain of command to avoid embarrassing scheduling conflicts.
Recognize cultural differences
We often think of culture as being race-based, but small businesses and fraternal organizations have a culture as does law enforcement. A police officer on a board may display authority, black and white answers, focus on the downside of a plan, or become impatient when action seems stalled. These aren't inherently bad, but LEOs are used to taking charge, focusing on priorities and using coercion to meet the mission.
Community activists may be overly optimistic, other government agencies may be overly cautious, politicians may be motivated only by voter appeal and good publicity, long-term residents can resent newcomers, and ordinary citizens may be overwhelmed by the complexity of problems and their solutions.
Be willing to be subordinate
Your very presence may say all that needs to be said. Your perspective and ideas may be rejected. You may be asked to do something simple like clean up after an event instead of being in charge. Your willingness to serve is likely to have a long-term impact. This may start by taking a chair at the foot of the table instead of near the chairperson or contributing a snack for the meeting.
Be a sponge rather than a speaker
Listening and taking notes is a vital component of being on a committee. Your expertise will be of significant value to the group, but sometimes letting others add to the conversation gains credibility in the long run. If you truly want to be a person that others listen to, speak only when you have something significant to add. Open ears, words of affirmation and saying "thank you" for others' opinions, will grant you more attention than weighing in on every agenda item.
Be positive
Plain speaking with directness and confidence is a valuable trait for LEOs on the street and police leaders. You often don't have time for diplomacy, and your authority is always available as a tool for compliance. Collaborating with others with diverse interests and perspectives requires a more refined communication style. Asking questions rather than making declarations, avoiding "we tried that and it didn't work" or "that'll never work" and expressing what might be challenges or obstacles instead, and expressing appreciation for every voice in the discussion will help you maximize your influence.
By the way, whenever possible, turn off your radio and go out of service to avoid the background noise we are used to, but others aren't. Keep your cell phone off the table and out of your hand. Wear soft clothes at least sometimes so people can see beyond the badge. You don't need to give up your identity as a police officer, but it might be a good time to dial back that command presence you've spent a career cultivating.