LASD funding cut despite public opposition, increase in crime
The measure will leave the community with up to five fewer LASD deputies on patrol at a time when crime has increased 137%
---
By Anne Berleant
WEST HOLLYWOOD, Calif. — Despite escalating crime, the West Hollywood City Council scaled back funding for law enforcement for the next two budget years, Fox News reported. 
The measure will leave the community with up to five fewer Los Angeles County Sheriff's deputies on patrol at a time when crime increased 137% earlier this year. At the same time, the council increased funding for a cultural arts festival. Public sentiment was not in favor of the law enforcement reduction, West Hollywood Mayor Lauren Meister told Fox News.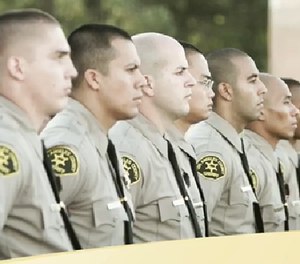 "Most of the residents and businesses I have heard from are opposed to cutting the sheriff's budget," Meister said. "They are outraged that people and organizations from outside our city are dictating to council how to run our city." 
However, incoming Mayor Sepi Shyne amended the budgets to move funds to sheriff's deputies for Block By Block, which staffs unarmed security ambassadors. These security ambassadors are meant to provide West Hollywood with extra law enforcement services. 
"We have talked for two years about re-imagining policing," Shyne told Fox News. "You just can't say it without actually doing it. Period." 
The council's plan includes evaluating the reduction over six months. 
"Community safety is our number one concern," dissenting councilman John Erickson told Fox News. "When I've heard from countless residents about how they want to feel safer, that involves comprehensive planning and something that is not just drawn out over a decision."