Navigating the historic staffing and community crisis across law enforcement
We need a continuous focus on strong recruitment and retention techniques, along with improvements to community relations
---
By Jeff Halstead
Never before have we seen what's currently happening across the law enforcement profession. Police departments nationwide are seeing their staffing base dwindle, leaving more questions than answers. Officers are leaving the force in waves, with their morale destroyed due to negative portrayals of the profession across various forms of media.
In fact, our profession saw retirements and resignations increase by 45% and 18% respectively in the first year of the pandemic compared to the year prior. On the local level, the Philadelphia Police Department is currently short over 1,300 officers; Portland, Oregon, has lost 237 sworn officers through retirements or resignations since 2020; and Noblesville, Indiana's department is operating at just 100 officers throughout this major suburb of Indianapolis. No matter their size, no matter their location, nearly all agencies are experiencing staffing woes in some form, which is impeding their ability to protect citizens at the highest level.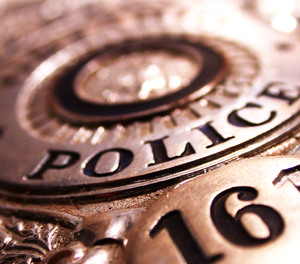 These issues will not be fixed overnight – department heads and local leaders must collaborate effectively in creating strategies that best suit their organization and, more importantly, their community. The time to act is now, before departments risk losing more of their officers and prospects, jeopardizing the safety of the people they swore to protect.
Keeping up with an evolving workforce
The younger workforce has endured frequent change over the past few years, widely impacting the way they view their current jobs and overall careers, and causing them to reevaluate the professional philosophies of their elder generations. Today, American workers have a job tenure of around four years with employees searching for new opportunities more frequently than ever before.
For the newest generation of officers and prospects, their evolved look at policing is that it is simply a job rather than a career path. They're unaware of the benefits a career in law enforcement can provide, and they consistently see the backlash against officers across social and broadcast media. Department leaders haven't mobilized enough in countering these messages and promoting the rewarding experience of serving your community through a career in law enforcement.
Leaders must concentrate on creating a supportive, collaborative and compliant work environment throughout their organization – something millennial employees are especially looking for in their places of work. A beneficial way to begin is by being at the forefront of new technologies and resources so officers have the most up-to-date tools at their disposal. Prospects, as well as current officers, will notice that the department is invested in setting them up for success and promoting strong communication, ultimately bettering the chances that officers are willing to stay.
Departments have also been lacking in their recruitment strategies. Many have been consistently shying away from recruiting military veterans in recent years, which is a grave mistake. Bringing these individuals into law enforcement has been immensely successful for decades due to their transferable skills, enabling them to successfully transition into a role throughout law enforcement. Additionally, police department staff should mirror the social identities of those they serve. If a department does not represent its community, leaders need to make it a point immediately to identify potential officers in those specific areas so their officers can connect effectively with citizens and build that all-important trust.
A vastly different setting for law enforcement
Nationwide, crime rates are still much higher than their pre-pandemic levels, which is not boding well for departments enduring staffing complications. The low number of officers on duty is impacting their ability to serve and protect efficiently and effectively. In standard operating practices, officers are expected to be on the location of a high-level emergency call within five minutes. Today, citizens are waiting on officers for an hour or more, and lower-priority calls are often taking days.
One way to better serve citizens with fewer officers on duty is utilizing the patrol staffing concept. In this scenario, all personnel not assigned to the patrol division have to work at least one shift every other week and ride with an officer assigned to patrol. Typically, larger police departments will utilize this, but it can be applicable to departments of all sizes. The biggest benefits of this method include more lead generation, a higher understanding of cases after creating patrol reports, better relationships among officers and career mentoring. There is little department leaders can do when they're so stretched thin, but this method in particular is feasible and effective.
Also amid this crisis, departments have had to further prioritize crisis incidents, hindering their ability to allocate time and resources to proactive policing work. This results in less engagement in community efforts and fewer follow-ups on low-profile incidents to generate leads and prevent future crime. Community policing was most successful in the 1990s and early 2000s, when officers could spend quality time connecting with community members and leaders, following up with probation officers and strengthening community partnerships. Now, those connections are few and far between.
To combat this issue, departments can hold monthly community forums, which lead to new community partnerships and enhance an agency's credibility in their neighborhoods. These forums should take place at non-police facilities, such as community centers and neighborhood parks, because some residents may not feel comfortable meeting in police facilities but are open to convening at these community-focused places.
Proactively altering the narrative
The lack of personal interactions for officers with their neighbors has impacted law enforcement's reputation, but not nearly as much as the highly publicized use-of-force cases seen across media over the past few years. Whether on social or broadcast media, our profession has taken a massive public relations hit, leading to calls for defunding and less trust from community members in their local police officers.
Unsurprisingly, this has had major ramifications on police officer morale, accelerating mental health issues that are already incredibly high. Officers report much higher rates of depression, burnout, PTSD and anxiety than the general population, and almost 25% have experienced suicidal ideation at least once in their lifetime. When officers feel undervalued by the communities they serve, departments face weak retention and decreased interest from prospective recruits, which has been the current theme across departments nationwide.
To remedy this, police leaders must prioritize promoting positive policing stories to help earn back lost trust among citizens. Proactive efforts have always been a strong suit of law enforcement; emphasizing beneficial interactions with the public will represent officers as protectors of public safety, rather than exclusively enforcers of the law. This showcases their importance within the community, and, over time, it will help reaffirm the value and necessity of law enforcement.
Amid the negativity and complications facing their profession today, law enforcement leaders can overcome these challenges through effective strategies. The time to act is now for department leaders to implement proactive solutions that will allow them to find the next batch of officers willing to serve and adapt to continuous changes. As the industry and the communities we swore to serve and protect evolve, a continuous focus on strong recruitment and retention techniques, along with improvements to community relations, will benefit law enforcement moving forward.
---
About the author
Jeff Halstead dedicated nearly 30 years of service to law enforcement and corresponding local communities. For more than two decades, Halstead worked for the Phoenix Police Department, departing as Commander to join the Fort Worth Police Department. As Chief of Police in Fort Worth, he navigated many national and global crisis incidents before retiring in 2015. He went on to found and create Evertel, a secure and compliant mobile communication platform for first responders and government entities, to solve the communication disparities he witnessed firsthand as a first responder and law enforcement agency leader.