Police History: How a legendary lawman tamed his wild town while never breaking its spirit
At the end of every fight, Frank Hatch always extended his hand to help up his opponent
---
Frank Hatch was a 22-year old marshal from La Crosse, Wisconsin, a rough and tumble frontier city on the Mississippi River, back in 1861. His law enforcement career was interrupted by President Lincoln's call for volunteers. This marked the beginning of the righteous struggle to remove the chains that bound men, women and children.
Hatch belonged to a militia unit known as the La Crosse Light Guard, which enlisted together and became Company B of the 2nd Wisconsin. The 2nd ultimately became the lead regiment of the vaunted Iron Brigade of the West.
In the First Battle of Bull Run, Lieutenant Hatch was wounded severely while leading his men up Henry House Hill. Hatch was returned home to recover. After he recovered, he was promoted to captain and assigned to the 2nd Iowa Cavalry.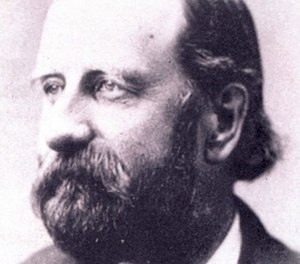 Legendary lawman
Hatch was one of the few La Crosse Light Guard members to return home to La Crosse. When he did, he pinned on the badge of city marshal once again. In April 1865, La Crosse experienced three days of rioting in the wake of the assassination of President Lincoln.
The riots were not brought on by the inconsolable grief of the Unionist Republicans, but by their outrage, which stemmed from the local copperhead editor of the La Crosse Evening Democrat calling for the assassination of President Lincoln. The editor, Brick Pomeroy, had recently written, "…some bold hand with a dagger point should pierce his [Lincoln's] heart for the public good."
Hatch managed to help place a lid on the volatile passions of this period, and discovered he accomplished the most while on foot. As a walkman, he often respectfully diffused tension among the volatile mix of former yanks, former rebels, lumberjacks, railroad men, river men, gamblers, prostitutes, frontiersmen and Native Americans, who used La Crosse's bustling water front saloon district for business and pleasure.
Hatch walked alone into many disturbances. The tall, dark bearded marshal often calmed a brawling bunch of hooligans by the mere glance of his piercing dark eyes. When presence alone wasn't enough, Hatch used his fists with a dash of fury, as he subdued them before hauling them away to the crowbar hotel to cool off.
Unlike others in this era, Hatch became a legend in his own time. It wasn't because of his gun-fighting skills, but because of his command of communication coupled with guts, grit and physical alternatives. He was a lawman, who kept the peace with his words backed up by action, if necessary.
In 1871, Marshal Hatch became Officer Hatch when the La Crosse City Police Department formed. In newspaper reports at the time, Hatch was given a great deal of credit for taming this wild town while never breaking its spirit.
Not everyone appreciated the efforts of the man referred to as "the gallant Hatch." One of Hatch's former arrestees was quoted by a newspaper as promising to "maul the ground with him, cut his throat, draw and quarter him, shoot holes in him" and "blow ashes in his eye."
When the reporter informed Hatch of the threats made by some of his former clients, Hatch appeared unmoved and calmly predicted, "If they should try, the city would have numerous paupers' funerals."
In 1874, Hatch was appointed Chief of Police of La Crosse, although he would always be known as "Captain Hatch." The results of Chief Hatch's leadership were recognized in the La Crosse City Directory. It reported, "It is a matter of remark that La Crosse has a splendid police force. But few robberies and other breaches of the peace are reported. The Chief's office has been held for years by Captain Frank Hatch, whose good record as an officer reaches all over the states."
A career ended by gun fire
On July 30, 1884 at 1:30 a.m., Chief Hatch was walking the beat. The only disturbances in the silence of the night were the sound of his footsteps and the occasional rattle of a door as he made his rounds. During his foot patrol, a subject emerged and shouted, "Damn you! You'll never arrest me again." Gunfire punctuated the sentence. Muzzle flashes garishly lit up the darkness.
Hatch was hit in the chest and arm. The shooter immediately dropped his gun and fled from the scene. Hatch held his ground, drew his weapon and returned fire.
The probable shooter, Scotty Mitchell, was hanged three months later after assassinating a beloved local leader in the midst of a political gathering.
The badly wounded chief made his way home and collapsed on his bed. He found himself recuperating from gunshot wounds for the second time in his life.
Hatch's wounds left him unable to continue his law enforcement career. So beloved was this local hero, the city fathers offered Hatch command of the fire department. He accepted the position and continued to provide for the public's safety there, with honor and distinction.
A life of service
Hatch was not a famous cavalry man like General Custer or as fabled a lawman as Wyatt Earp, but he performed both of these tasks in an exemplary manner.
No biographers have had to tally his body count as in the case of "Wild Bill" Hickok. The only men Hatch ever killed were soldiers who were driven to serve just like him, but under a different flag. Hatch often prayed for the lives he took during the war.
Hatch was widely respected as a lawman in his time, not only because he maintained the peace, but also because at the end of every fight, he always extended his hand to help up his opponent.
Hatch never had to ask for respect. He earned it!