To extend or not to extend: Factoring in the effects of extended shifts on law enforcement
Agencies must weigh the pros and cons of shift schedules to do what they can to ensure success – for officers, the agency and the community
---
For many years, 8-hour shifts were virtually universal in public safety – they divide evenly into 24-hours, accommodating the 24/7 nature of policing, and have been the standard across most professions.
In recent decades, many law enforcement agencies have modified their shift schedules, incorporating – or completely moving to – 10-and-12-hour shifts. Officers often prefer these longer shifts due to the increased time off-duty and greater flexibility they offer. But what are the effects of extended shifts on the agency and on individual officers' physical and mental health?
Since the introduction of extended shifts into policing, the question has remained: Which shift structure is best? What provides the best coverage for the community and the best work-life balance for officers?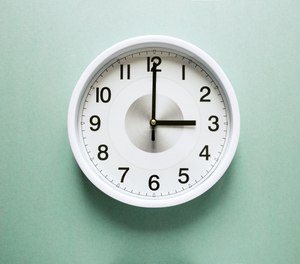 While the answers to these questions are not exactly cut-and-dry, it's important for each agency to weigh the pros and cons of different shift schedules to do what they can to ensure success – for officers, the agency and, ultimately, the community.
Why (not) extended shifts?
Law enforcement professionals will have their own opinions when it comes to shift length – but it's important for agency leaders to look at what the data reveals about 8-hour, 10-hour and 12-hour shifts. Studies over the past several decades have revealed the good, the bad and the differences when it comes to shift lengths.
Various studies have revealed trends in sleep quantity and quality related to shift length, indicating 10-hour shifts provide on average four additional hours of sleep when compared to 8-hour shifts – and that the sleep was of subjectively higher quality. The improvement in sleep for those operating in 10-hour shifts also led to a higher quality of work life. Conversely, those working 12-hour shifts experienced greater sleepiness and diminished alertness, while 8-hour shifts led to more overtime than either extended shift option.
Extended shifts do offer some clear benefits, including greater versatility due to the longer stretches of time individuals/teams are working continuously. Some research has also indicated that extended shifts can lead to reduced costs for officers and agencies, as well as reduced call response time. Finally, if agencies choose to operate under 10-hour shifts, they can overlap officers' schedules accordingly to offer increased coverage during peak demand periods.
On the flip side, studies have revealed that extended shifts have the potential to reduce unity of command, leading to a breakdown in communication between, and even within, shifts. One of the biggest concerns with the debate on extended shifts is the risk of fatigue. The number of hours per shift and the risk of injury has a direct relationship: As the shift length increases, so does the potential for on-the-job injury.
Deciding for your agency
One important note when deciding on whether to move your agency to (or from) extended shifts: Shift length can dramatically impact employee morale – for better or worse. Officers tend to favor longer shifts because of the greater number of consecutive days off they receive, providing more time for rest, leisure or secondary employment opportunities. While this is surely a critical consideration, it's important not to implement extended shifts to the detriment of either the agency or the employees' wellbeing.
While no one solution is perfect for every agency, there is a scenario for your department that finds the appropriate balance between rest cycles, work-life balance, employee morale and operational coverage.
NEXT: Why shift schedule awareness is critical to police wellness