When saving cops means risking it all
A chief's decision to support an officer suspected of being intoxicated behind the wheel of his patrol car has led to accusations of a double standard
---
Some police chiefs are taking steps to support the physical and mental well-being of their officers with wellness programs and mental health awareness and services. Aurora (Colorado) Chief of Police Nicholas Metz recently stepped into controversial territory by supporting an Aurora police officer found passed out behind the wheel of his patrol car and suspected of being intoxicated.
In an internal memo to his department, which was not officially released to the public, Metz assured his officers that before imposing discipline on a "mistake worthy of adverse action," he would consider not only the offense, but the officer's willingness to own up to their actions. In the words of the memo: "If you make a mistake, OWN YOUR S**t."
A double standard?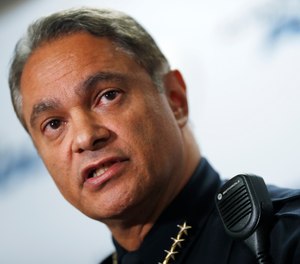 Critics are accusing the chief of a double standard, saying that if an ordinary citizen had been found in the same situation they would be charged with drunk driving.
Officer Nathan Meier was discovered after a citizen called 911 to report an apparently unresponsive person in uniform and behind the wheel of an unmarked patrol car. Responders treated Meier as a medical emergency but did report a faint odor of alcohol in the car.
Meier voluntarily allowed the release of medical records to the department, which were used in an internal investigation. He was demoted and placed on unpaid leave, resulting in an estimated $20,000 financial impact on the officer.
"I know cops are human beings. You are not perfect. You are exposed to higher levels of stress and trauma than the general public will ever truly understand. We all know that trauma, suicide, and substance abuse continue to be huge problems in our profession. This is why officer wellness has been a huge part of my mission during my tenure here in Aurora. I also know that stigma still keeps officers from reaching out when they need help. We have to prove that it's okay to use the resources we have in place. the only way I can think to demonstrate that to you is through my actions. I will stand out front and take any criticisms the media, community members, or uninvolved law enforcement personnel want to throw at the department if it means an officer gets the help they need," the chief wrote in the memo.
how to handle problem behavior
Police leaders often face the decision of whether to pursue alleged officer misconduct internally or through prosecution. While department policies require cooperation with internal investigations, the officers compelled statement (talk or lose your job) will be regarded as inadmissible compelled testimony in a trial.
Chief Metz, with a scheduled retirement by year's end, formerly served with the Seattle Police Department. He will be working as a wellness and counseling consultant after leaving Aurora PD.
The transparency of Metz's actions removes any accusation of a cover-up, so critics are left with the familiar arguments that police officers are held to a higher standard and should be granted no favors when it comes to equitable treatment under the law.
While these ethical and legal arguments remain compelling, the crisis in law enforcement reflected in recruitment and retention efforts, as well as the rates of suicide and PTSD among police officers, argue against merely disposing of police officers who manifest problem behavior. The days of treating police officers like tissues that can be disposed of casually because another one will pop up, at least for the foreseeable future, no longer exist. Working to retain an officer with a good record and a strong sense of accountability can create a return on that investment with many years of continued good and loyal service.
In the rush to toss officers under the bus to prove that there is a high level of intolerance for any behavior subject to public criticism, the ease with which officers have been pushed out the back door has made it hard to invite new officers in through the front door. Chief Metz's decision to honor Officer Meier's years of good service and Meier's ownership of his behavior and concomitant resolve to fix his problems, affirms the claim that the department cares about an officer getting help and being resilient through services that support their well-being.
The investigation of Metz's decision and Meier's conduct is not over, as other entities have called for further action. Regardless of the ultimate outcome, the discussion about how to treat officers in light of the unique challenges of law enforcement is being pushed by this case.