Why the Starbucks incident demands a rational response from cops
There is a great teaching moment that is at risk of being squandered by law enforcement
---
By Christopher Mannino
Taking a cue from my social media news feeds, as a police officer I should be outraged that a Starbucks barista in Arizona asked six police officers to leave after a customer reported feeling "unsafe" due to their presence. #DumpStarbucks was even trending on social media.
When I heard of the incident, I felt disappointment that, in the best light, a citizen felt unsafe due to the presence of law enforcement. I felt disappointment that a barista made a decision that resulted in six of my fellow police officers leaving feeling unwanted, disrespected, or whatever someone who has dedicated their life to serving others might feel in such an unusual situation.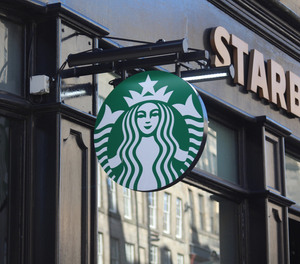 But I'm not outraged at Starbucks exactly because I'm a police officer. As someone with over two decades in law enforcement, I've seen this irrational story play out far too often to law enforcement's detriment. Somewhere, a police officer makes a wrong decision. Somewhere else a police officer makes a decision that's simply perceived to be wrong. In both cases, people are outraged and brand all of law enforcement with whatever negative descriptor fits the incident du jour. We all suffer.
Misinformation abounds
Starbucks has nearly 300,000 employees all over the world – a behemoth of a corporation – and yet the incident that has instigated so much recent anger was caused by one employee. It was caused by one employee that Starbucks leadership has admitted erred and apologies have been offered – the same steps law enforcement leadership takes when one of our own strays.
I've heard the cries that Starbucks has a history of disrespecting law enforcement and veterans, yet when I look into those accusations, I find that Starbucks has committed to hiring 25,000 veterans by 2025 and has opened over 50 Starbucks Military Family Stores across our country. I see Starbucks stores partnering with police departments to host coffee-themed community events.
This makes me wonder if the same misinformation that abounds about law enforcement is just as prevalent concerning other organizations. Of course, organizational culture matters – with corporations and law enforcement alike. But at the end of the day, neither coffee corporations nor law enforcement agencies are monolithic, rational actors. We know that the poor decisions made by those in our profession that are played out in the media don't represent the whole – we'd do well to remember that for the other guys. It's not rational to make future purchasing decisions based on an employee's improper handling of a situation. And for law enforcement and all we've endured as a profession, it's a bit hypocritical.
Let's build bridges
This isn't the defense of a coffee company; I'd encourage you to drink the coffee you've always preferred, or whatever else keeps you caffeinated on third shift. It's the defense of responding rationally to current events, rather than emotionally. It's the defense of law enforcement working to build bridges wherever we can, rather than contributing to a society that pushes us apart.
There is a great teaching moment that is at risk of being squandered by law enforcement right now. Instead of dumping Starbucks, we should be highlighting our understanding that one moment by one employee doesn't represent the whole, for who knows that better than us? Instead, I fear we're painting with the same overused broad brush that prompted this incident. Let's be better.
---
About the author
In his 23rd year in law enforcement, Christopher Mannino serves as chief of police of the Park Forest Police Department in suburban Chicago. He has served in a variety of law enforcement roles throughout his career, including assignments in the patrol division, investigations division, administration division, special operations, as the field training coordinator and as a team leader with a regional Mobile Field Force.
Chief Mannino holds a master's degree in political and justice studies from Governors State University and is a graduate of the 237th session of the FBI National Academy, an international executive police leadership course where he was chosen by his classmates as a section representative. He is also a Certified Police Chief through the Illinois Association of Chiefs of Police.