Fla. cop who fatally shot woman in academy exercise fired
Lee Coel fatally shot Mary Knowlton while participating in a "shoot/don't shoot" exercise during a citizens academy
---
By Police1 Staff
PUNTA GORDA, Fla. — A Punta Gorda police officer who shot and killed a woman during a citizens academy "shoot/don't shoot" exercise has been fired. 
Officer Lee Coel fatally shot Mary Knowlton, 73, August 2016 during the role-playing exercise, NBC 2 reported.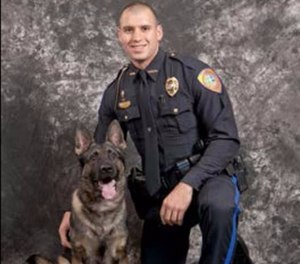 The city said in a letter Coel should have taken "the appropriate and reasonable steps to ensure the safety of Mary Knowlton and in failing to ensure that no live ammunition was used during the exercise." His last day is March 10.
The state attorney's office filed felony criminal charges against Coel for culpable criminal negligence. According to Fox4 Now, Coel has been charged with first-degree manslaughter. He has 10 days to file an appeal.