Photo of the Week: Shop with a Cop 'Western Edition'
For the month of November, Livermore police officers have the option to wear western attire as an alternate uniform and donate money toward a great cause
---
This week's photo is courtesy of the Livermore Police Department in northern California. For the month of November, Livermore officers dust off their western wear and boots from Rodeo Week to participate in "Cowboy Christmas" to raise money for the "Shop with a Cop" program.
Officers have the option to wear western attire as an alternate uniform and donate money toward a great cause. This new fundraiser replaces the agency's "No Shave November" campaign. Last year, grooming standards changed and officers are now able to have facial hair. The new option allows all employees to participate.
Each year the Livermore Police Department teams up with the Livermore Valley Joint Unified School District to put on the annual Shop With A Cop program. The Shop With A Cop program allows officers to "adopt" a student who is in financial need, and to take the student shopping for Christmas presents in early December.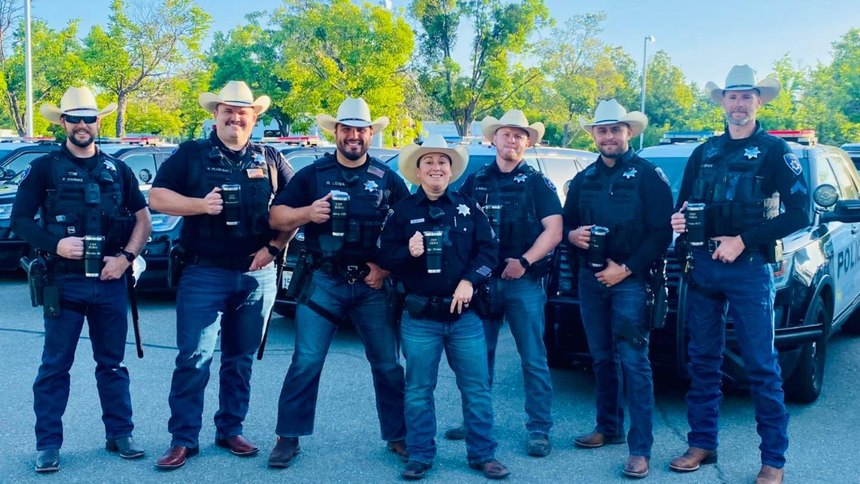 Calling all police photographers! Police1 needs pictures of you in action or training. Submit a photo – it could be selected as our Photo of the Week. Be sure to include your name, department information and some background information on the photo.