3 reasons your agency should be on Reddit
Having an active presence on Reddit provides an opportunity to correct misinformation, manage your reputation and answer questions
---
By Sergeant Sean Whitcomb and Jonah Spangenthal-Lee, Police1 Contributors
Has your agency tamed the ephemeral shorthand of Twitter and mastered the feel-good frivolity of Facebook? Are you looking to expand your agency's social media reach while investing in a proven platform? Then you should consider Reddit.
If you aren't familiar with the website (your younger officers surely are), Reddit works a lot like an old-school message board with a catch: users – referred to as Redditors – can make posts on a topic of their choosing, and then vote comments and threads up or down, rewarding thoughtful engagement. The site is a hotbed of smart, tech-savvy, often civil libertarian-leaning commenters, with a healthy distrust of authority.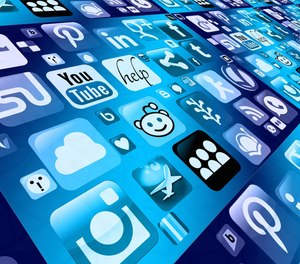 More likely than not, if you're a big-city agency, you're already being talked about on Reddit. Seattle's main Reddit page has over 150,000 subscribers, and the respective local pages for other big cities like NYC, Chicago, Toronto, Los Angeles, Portland, Boston, Austin, San Francisco, Washington DC, Houston and Atlanta all boast over 100,000 users.
Here are three reasons why your agency should be on Reddit:
1. Reddit offers a platform for pragmatism and humility
Be forewarned, Reddit can be a tough crowd: an overly earnest government presence won't cut it with Redditors. Government doublespeak is abhorred, and will earn derision, scorn and downvotes, even if your intentions are good. However, pragmatism, humility, clear and concise explanations of department practices and policies, and helpful links to existing department online resources will be noticed and rewarded.
Reddit also gives users another way to interact and ask things of their police department without calling 911. Whether you're helping someone sort out a parking ticket or explaining evidence management procedures, each interaction provides an opportunity for your department to engage and educate about how your police agency works.
2. Reddit provides another avenue to stay ahead of the story
Having an active presence on Reddit means you'll have the opportunity to correct misinformation, manage your reputation, answer questions and sometimes troubleshoot problems before they become a big news story.
In the fall of 2016, a communication breakdown led our parking enforcement team to improperly ticket and tow an entire block of cars parked near a construction site. This happened under the watchful eye, and camera lens, of a Redditor. Within hours, a post about the towing on Reddit had generated hundreds of angry comments. Our social media team saw the Reddit thread on the tows, called our parking section, looped in the city department overseeing construction, and did the best we could to fix the situation, cancelling the parking citations and tow fees for each affected vehicle owner.
By the time news outlets had seen the Reddit post, we had already owned our mistake and were on the path to fixing the issue. Local news outlets still covered the mishap, but the story largely focused on the construction company's failure to properly post no-parking signs and noted our department's promptness in owning and dealing with the issue.
3. Reddit allows you to showcase your subject matter experts
Now, Reddit is by no means a bottomless well of gripes (though it has its days). The platform is largely what you make of it, but it provides a jumping-off point for two-way communication from some of the unheralded heroes in your department.
Our department holds monthly Ask Me Anything chats (known as AMAs), a town hall of sorts, giving us the opportunity to spotlight the work of subject matter experts from around our department – like cold case investigators, hostage negotiators, or prolific property crime detectives – and have them spend an hour answering crowd-sourced questions from Redditors about their own work in their own words. The questions won't all be softballs, but for the most part, they'll be well-intentioned from genuinely curious and interested Redditors who, just like you, don't want to be downvoted into Reddit oblivion.
With a little investment from your department, whether it's AMAs and regular engagement under your belt, Reddit can become self-sustaining. Unlike Twitter, you don't always need to keep your eyes on the road. Redditors will use the site's built-in paging system, once they know you're present and active in the community, allowing you to get email alerts if you've been summoned to appear in a thread.
Reddit has its own ecosystem and requires some understanding of the community before making first contact. Spend some time anonymously surfing your local Reddit page (try searching for R/[your city]) as you learn the site's own unique language and endless in-jokes. You'll know you're a part of your local Reddit community the first time a Redditor asks you whether you'd rather arrest one horse-sized duck or 100 duck-sized horses.
---
About the authors
Sergeant Sean Whitcomb is the public affairs director for the Seattle Police Department.
Jonah Spangenthal-Lee is the deputy director of communications for the Seattle Police Department.