Wash. sheriff's office uses crowdfunding to help identify missing woman's remains
Clallam County Sheriff's Office raised $7,500 from the public for DNA, genealogy testing to identify a foot inside a sneaker found in 2021
---
Associated Press
PORT ANGELES, Wash. — A sheriff's office in Washington state used crowdfunding to pay for advanced DNA testing and genetic genealogy research that helped identify a missing woman's remains.
The Clallam County Sheriff's Office on the Olympic Peninsula said a woman's size 8 sneaker with a foot inside was discovered near the mouth of the Elwha River in December 2021.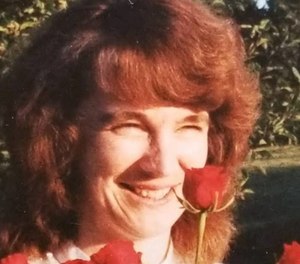 The office usually relies on the Washington State Patrol and the National Missing and Unidentified Persons System for forensic analysis, Sgt. Brian Knutson told The Seattle Times. But the nature of the evidence meant the remains did not meet the criteria for testing through either agency.
Last month, the sheriff's office asked the public to help it raise $7,500 through DNASolves.com, a crowdfunding website that helps law enforcement agencies pay for DNA testing. The money helped the sheriff's office partner with Othram Labs, located in The Woodlands, Texas, which provided a list of people related to the missing person's DNA.
Detectives contacted a family member who provided their own DNA, confirming the remains as belonging to Jerilyn L. Smith, 68, of Sequim, who disappeared in January 2018.
Smith's husband had found her car parked near the Elwha River Bridge, west of Port Angeles after her disappearance. Search-and-rescue dogs tracked her scent to the middle of the bridge, and authorities believe she died by jumping into the river.
Divers looked in the water and along the banks, down to the beaches of the Strait of Juan de Fuca, but didn't find her.