Mennonite working with drug cartel gets 15 months
Unlikely alliance involved a group of pacifist Mexican Mennonites growing tons of pot and working with a notoriously vicious cartel to ship it across border
---
By Sadie Gurman
Associated Press
DENVER — It was an unlikely alliance that authorities said involved a group of pacifist Mexican Mennonites accused of growing tons of marijuana and working with a notoriously vicious Mexican cartel to ship it across the U.S. border.
Abraham Friesen-Remple was one of six members of the Mennonite farming community in Ciudad Cuauhtémoc who were indicted and accused of smuggling pot in the gas tanks of cars and inside farm equipment.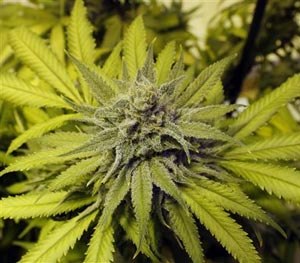 Friesen-Remple was sentenced Monday in federal court in Denver to 15 months in prison after pleading guilty to using a telephone to facilitate the distribution of marijuana. A judge said he would likely be released later in the day because of time already served.
Law enforcement officials said the trafficking partnership is nothing new. But the case of Friesen-Remple illustrates how the Mennonites worked with the Juarez cartel in the Mexican state of Chihuahua.
"You had ready access to the border, and you had a skilled labor pool in terms of their ability to work with machinery and welding and anything that you would find in an agricultural community," said Glenn Gaasche, a supervisor in the Grand Junction, Colorado, office of the Drug Enforcement Administration.
He said the Mennonites, skilled as welders, would fill a secret space inside farming machinery with pot before trucking it across the border.
The exact role of the cartel isn't clear. But Gaasche said such crime organizations control the Mexico side of the border and likely aren't going to let tons of weed cross without getting a cut of the proceeds.
"There's going to be some coordination and some money changing hands," he said.
The investigation involved wiretaps in which 32,200 calls were recorded in Spanish and a German dialect used by Mennonites.
In the Friesen-Remple case, Mennonite drivers took the pot to Colorado then to North Carolina after the arrest of a person who ran a Colorado Springs auto body shop involved in the case.
Marijuana had been off-loaded at the shop, and drivers such as Friesen-Remple took it to other places across the country, authorities said.
Court records show he once delivered a shipment of marijuana — hidden in a farm bulldozer — to a home in Shelby, North Carolina. DEA agents tapped his phone and learned he was getting directions from someone in Mexico.
The next month, a fellow member of the drug ring, who became a cooperating witness, told agents Friesen-Remple delivered 1,575 pounds of pot that agents found during a search of his home, according to court records.
"In our case, I'm quite sure that some of those transporters were told to go to a certain stash house, some were told to meet a certain distributor, and some of those people may be operating their own little business stashing stuff for the cartel or moving money," Gaasche said.
Friesen-Remple was arrested on Aug. 20, 2013, in the Santa Teresa Point of Entry in New Mexico.
During sentencing, U.S. District Judge Philip Brimmer noted his lack of criminal history and limited role in drug distribution.
The Mennonite community in Chihuahua dates to the 1920s, when thousands of Mennonites moved from Canada to northern Mexico to preserve a way of life rooted in farming and objection to military service. They continue to farm and ranch in isolated communities.
"Ninety-nine percent of the people are honest hardworking people, you just have that 1 percent that have gone sideways," Gaasche said.
Law enforcement has been aware for years of small, separate groups of Mennonites running cocaine rings and dealing other drugs, said Aurora, Colorado, Police Sgt. Dale Quigley, intelligence manager for the Rocky Mountain High Intensity Drug Trafficking Area.
DEA agents last year also seized cocaine they said was headed for Mennonites in Canada.
The involvement of some Mennonites, though not representative of the entire community, is a simple case of economics, Quigley said.
"This is just a case where I have a commodity that I can move from one place to another and make a financial gain on it," he said.
Copyright 2014 The Associated Press