The 5 best discounts and freebies this Memorial Day
On Memorial Day, many retailers treat veterans for their service, as a way to thank them
---
By Megan Wells, Police1 Contributor
While Memorial Day is about honoring those who have fallen to protect and serve our country, many retailers take it as an opportunity to treat those who are active duty or veterans of the service, too. Were you in the military previous to your job in law enforcement? These deals might be the most valuable for you this Memorial Day. 
1. Marriott Vacation Club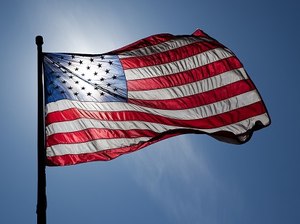 Starting this Memorial Day, Marriott Vacation Club is offering a 15 percent discount on rooms at most Marriott Vacation Club resorts. The discount is available to U.S. active, retired and reserve members of the military and National Guard and first responders, including police, firefighters and emergency medical personnel. If you aren't able to make a trip over the Memorial Day weekend, you still have time to take advantage of the deal – it will stick around until December 2016. 
2. Sprint
Looking for a new cellphone? Sprint has a discounted solution. For active-duty military, reserves and veterans (or related government agencies), this communications company is offering a $100 rewards card and a discount on select regularly priced monthly data service plans. 
3. Helzberg Diamonds
If you're looking to tie the knot soon, or want to honor your hero with a glitzy gift, look at Helzberg Diamonds to save a few dollars. Active duty, veterans and registered dependents of the military receive a 10 percent discount on both in-store and online purchases. This can result in hundreds of dollars of savings, depending on the price of your purchase. 
4. Expedia
If you travel frequently and use Expedia to book your trips, you'll want to consider this offer. For a limited time, Expedia is offering Expedia+ gold benefits for active duty, reserves, veterans, spouses and dependents of military personnel. Benefits include complimentary room upgrades, and additional travel offers. 
5. Major League Baseball
Many MLB teams offer a discount of sorts to active duty military and veterans. For instance, the San Francisco Giants offer free stadium tours to active duty military members. The St. Louis Cardinals offer all-inclusive tickets to military members, family and friends. The tickets include a buffet and beverage for around $60. Check with your local team to see what discounts you can receive.
What great discounts and benefits will you take advantage of this Memorial Day? Let us know your favorites. We'd love to extend your tips to our network so others can also take advantage of the benefits this weekend.