Utility unveils all-in-one in-car router and DVR for G2 body cams
CORE takes the preexisting technologies of video recording and wireless internet access and combines them into one compact device
---
Utility Inc. is displaying the new CORE in-car combination 4G LTE wireless router and DVR for the Generation 2 body-worn camera at the IACP conference.
CORE takes the preexisting technologies of video recording and wireless internet access and combines them into one compact device, to free up space in squads and provide 120 GB of storage.
Utility took the features of the Rocket — a rugged Wi-Fi mobile hotspot for universal communications — and applied them to what is now the all-in-one CORE system.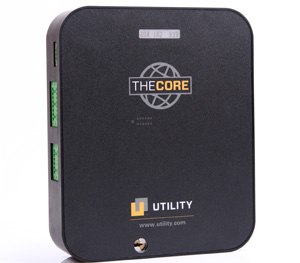 Combining the two devices eliminates the need for redundant features that appear in each, making CORE more affordable in comparison to two individual products, at $3399.
Utility's G2 body cam is a high-definition camera than transmits footage back to the in-car system through a secured network for instant storage. It's designed to turn on instantly by different triggers such as sudden movement from the officer or the turning on of the lights and siren, so that the officer can focus on the issue at hand rather than turning his or her camera on.
"Our mission is to avoid situations turning into incidents," said Utility Inc. CEO Bob McKeeman. "It records without putting a burden on police officers to remember to turn [the device] on. Officers should be focused on the situation at hand."
Features of the body camera include an integrated 3 Axis accelerometer, which reports what is called G force motions — sudden movements such as an altercation that automatically turn on the camera.
It's also equipped with a GeoFence — GPS technology that can record multiple body cameras remotely that are within the same region by establishing a "GeoFence zone."
"Incidents don't always stay where they start," said McKeeman. "GPS technology allows us to locate an officer minute by minute — and that's really powerful technology that wasn't available up until now."
Other features include the ability for dispatch to send BOLO, Amber, Silver, and other alerts directly to the body camera, and a Near Field Communications (NFC) chip, which identifies the vehicle in which the in-car system is being used to ensure a secure VPN link without having to manually match the vehicle to the device.
The CORE in-car combination 4G LTE wireless router and DVR and the G2 body camera will be demonstrated live from inside an actual cruiser on the show floor at IACP. See it in action at booth #759 or visit www.utility.com for more information.