An investigator who simply won't quit his case
The final chapter has yet to be written in the long and winding story of Detective Johnny Bonds and the man who sought to have him killed
---
Editor's Note: A book was written about Johnny Bonds and the Wanstrath murder case. It was published in 1983 and is entitled, 'The Cop Who Wouldn't Quit.' I've just ordered my copy from Amazon and will be turning its pages in coming weeks. Meanwhile, the parole proceeding for Michael Lee Davis remains an open call for law enforcers across the United States to answer.
Johnny Bonds was a law enforcer for more than four decades — about 30 of those years spent as a homicide investigator in Houston. Widely considered a legendary police detective, he's worked more than a thousand cases and interrogated hundreds of suspects. After retiring from the Houston Police Department, Bonds went on to serve as an investigator for the Harris County DA's office. Over the course of the first few weeks of 2011, Bonds spoke with Police1 about one case he's been closely following since 1979. This is his story. 
A Brief History of Evil
Some 31-and-a-half years ago, Michael Lee Davis — known at the time by the name Walter Waldhauser Jr. — took part in a murder-for-hire plot that left three Houston residents, including a 14-month-old boy, dead. Before going any further, it should be noted that John Wanstrath, his wife, Diana Wanstrath, and their adopted infant son Kevin, were executed with gunshots to the head. The boy was murdered in his crib. If that doesn't make you want to throw something heavy at something fragile, read on for your imminently-impending outrage.
"I was the investigator of the Wanstrath family murders in July of 1979," Johnny Bonds told Police1. "Within a month we developed Waldhauser and a guy named Markham Duff-Smith as suspects, but at the time had no evidence to prove it. We also suspected them in the murder of Duff-Smith's mother, Gertrude Zabolio, in October of 1975."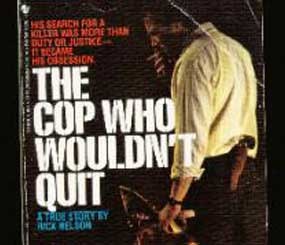 Zabolio's death had been ruled a suicide, but Bonds and his colleagues at Houston PD homicide division weren't buying that. For now, let's leave the Zabolio case aside and get back to the Wanstrath family, although both threads are forever woven together in a single tableau.
"My partner and I — a guy named Eli Uresti — we had to go out and see a suspect in custody in another murder case who was being held out in Texas City. We were about to head out there, but the Lieutant called us and said, 'Hold on, hold on, stop. I've got one here I need somebody to go out and look at. It's a triple,' he said. And he told us as we left, 'All indications are that it's a murder-suicide.' So we went out there expecting it to be a murder-suicide. But, then, we didn't find the gun."
No gun, and no sign that would indicate someone had broken in after the shooting to steal the gun or anything else. This looked and felt to Bonds like an execution murder for hire.
"In the months that followed, I learned Duff-Smith received over $100,000 from his mother's estate and that he had tried to have someone kill her who refused. We also learned he had approached an old girlfriend and offered to have her husband killed for his insurance money. Duff-Smith was in the insurance business and had insured John Wanstrath — his brother-in-law — for a quarter of a million dollars just six months before his death. Duff-Smith was actually making the monthly payments himself and had told John Wanstrath the policy had lapsed. I am giving you just some of the info — there was a lot more — but in the end, Duff-Smith collected over $400,000 from the Wanstrath estate."
The investigators had a motive for the murders.
An Historic Houston Case
The Wanstrath case was — to say the very least — controversial. It was also groundbreaking in a way. Bonds explained to Police1 that Dr. Joseph Jachimczyk, who was Harris County's chief medical examiner at the time, decided he "needed" a psychologist to do psychological autopsies. After all, New York and Los Angeles had one on their staff...
The Wanstraths ended up being the first victims in Houston history to receive psychological autopsies.
Even though no weapon was ever found at the scene, on Valentines Day in 1980 Jachimczyk ruled that Diana Wanstrath (remember now, this is Duff-Smith's sister) had killed her husband and baby boy, and then committed suicide. Bonds, who was not shy about his dissent on that matter, was soon transferred out of homicide and into internal affairs. Bonds explained that he went "kicking and screaming" and making statements to the media that he would "continue to work on the case."
On that count, Bonds kept his word — when Bonds was with the Harris County District Attorney's Office he was highly instrumental in an investigation into Davis led by Bruce Marshall, a Garland (Texas) patrol officer who encountered Davis by chance in a biology class both men took at a local night school. But wait, I'm getting ahead of myself...
The Plot to Kill the Lawman
What Bonds didn't know at the time was that the consequence of his publicly-stated persistence could well have been his own death. According to Bonds, when Davis learned of Bonds' intent to keep looking at the Wanstrath murders, Davis sought to have the investigator murdered. Even if Bonds knew of Davis' potential threat, it probably wouldn't have made a lick of difference — Bonds was determined to solve the case. The image of the murdered child in his crib was one the lawman simply could not shake. So he kept at it. Bonds and his new partner, Dan McAnulty, began to piece things together.
According to the Dallas Observer, a "year after the Wanstraths had been killed, Waldhauser and his wife separated, and his wife allowed the police to search their home. In a pile of garbage, investigators came across five letters from Waldhauser to one Allen Wayne Janecka. A background check revealed that in 1979, about two months before the deaths of the Wanstraths, Janecka had been present during the murder of a southeast Houston drug dealer, but had never been arrested or charged in the case. The killer was a young guy named Richard Bufkin who, after being granted probation, was already a free man. In November 1980, Bonds located him working on a delivery truck in Corpus Christi. Bonds asked Bufkin whether Janecka had ever talked about killing anyone else. And the kid replied yeah, that Janecka had had some Mafia deal, that a Mafia lawyer knew a guy who wanted his sister and her husband and baby killed."
Bonds had the break he needed, and in late 1980, he went after the murderous trio.
"Janecka was the first one we arrested," Bonds told Police1. "He was the actual triggerman, Allen Janecka was, and he was arrested in the week before Thanksgiving in November of 1980. Within a week, he ended up confessing, naming Waldhauser. He had never actually had any direct contact with Duff-Smith. That's why Waldhauser got the sweetheart deal back in 1981, because neither Janecka nor Duff-Smith could give us the other one — they'd never met or talked. There's another person involved in the Zabolio killing — it's very complicated and we didn't arrest him until several months later, a guy named Paul McDonald, who was a middle-man in the Zabolio killing — he was able to give us Duff-Smith. He'd actually met and talked with him."
Bonds went on to explain that when Janecka confessed, he said that Waldhauser had approached him to kill the intrepid investigator. "When the suicide ruling came out in February of 1980, I made some comments to the press that I disagreed, and that I would continue to work the case. So Waldhauser got hold of Janecka and said, 'We need to kill Bonds,' and Janecka told him, 'Hey man, none of these were intended to look like suicides. Not the one in '75 or the one in '79.' Then Janecka told Waldhauser, 'Look, we can't kill a cop and get away with it. We've been very lucky on these other ones, but there's no way I can kill that cop — besides, everybody's gonna suspect you because he's after you. That's stupid, we can't kill him'."
So, in effect, Janecka refused to carry out Waldhauser's plot. 
"When we arrested Waldhauser and he cut his deal, he did admit that he approached Janecka to kill me, but said that it was Duff-Smith's idea."
Duff-Smith is presently still dead — having been executed in 1993 — so it's all but impossible to determine whether or not it was Duff-Smith's idea or Waldhauser's. Regardless, both Janecka and Waldhauser are on record as having at least discussed the assassination of Johnny Bonds.
The Criminal (IN)Justice System
Waldhauser was charged with four counts of capital murder and pleaded guilty to three. He served nine of his 30 years before being paroled in 1990. It was at this point that Walter Waldhauser legally changed his name to Michael Lee Davis and left Texas for Arizona, where he briefly attended law school at Arizona State University. And it was at this point in the timeline where Bonds briefly lost track of Waldhauser/Davis. As fate would have it, this is precisely where Bruce Marshall, the aformentioned patrolman from Garland Texas, bumped into Davis by chance in a night school biology classroom. 
Making a very long story just somewhat shorter, Davis soon thereafter became the focal point of another criminal investigation, this time in the Dallas area and this time over a life insurance and money laundering scheme. The story of Davis' career as a "viatical broker" — a person who legally buys the life insurance policies of the terminally ill for a fraction of their full values and then turns a profit upon their inevitable deaths — is equally long and equally convoluted as the Zabolio and Wanstrath murders.
Suffice it to say that, according to a news report in the Dallas Observer in June 2000, Michael Lee Davis was sentenced "to six concurrent 60-year sentences for his role in a scheme to bilk life insurance companies and investors of millions of dollars. In addition to prison time for his conviction on five counts of third-degree money laundering and one count of securing documents by deception, state District Judge Harold Entz ordered Davis to pay $10,000 fines on each count and more than $5.5 million in restitution to his victims."
According to Bonds, the only thing Davis did with that money was to create numbered offshore accounts which were to one day serve as Davis' retirement plan.
"I guarantee you he's got a plan. While the investigation on the insurance fraud and money laundering was going on, they revoked his parole. He appealed it, and they let him back on the streets — put an ankle monitor on him. But they took it off about a week before he was indicted. He went to Europe and he stayed over there for about six months in 1999. Then he came back here and surrendered. I guarantee you he's got a plan — he wouldn't have come back here and surrendered if he didn't have a plan. He knew he was going to get sentenced to something but I don't think he expected to get six life sentences. So he's got that money stashed away and he's got a plan."
The Future, the Looking Glass, and Your Imminently-impending Outrage
So, where does that leave us? Well, for starters, there's the very real prospect that Walter Waldhauser — a.k.a. Michael Lee Davis — will sometime soon be released from prison.
I can hear you right now. You're screaming at your computer screen. "WHAT?!"
Yep, Michael Lee Davis is actually being considered for parole. We really are behind the looking glass now, aren't we?  This concept chills Bonds — a cop's cop and a veteran of some pretty gnarly stuff — to the very core of his being. Bonds stressed in our discussions over the past several weeks that no other criminal has ever impacted him this way.
"He's the most cold-blooded sociopath I've ever dealt with — he is brilliant, he is greedy, he is ruthless, and he is one of the few people in this world who truly scares me. When Davis gave me his confession about killing the Wanstrath family, he expressed no regret or emotion," Bonds explained. "He told me it was 'nothing personal' — just a business deal. He talked about killing a 14-month-old baby like normal people would discuss seeing a good movie. It gave me cold chills. I remember feeling exhausted and filthy after listening to his confessions. I just wanted to go home, take a hot shower, and try to wash his filth from my mind and body."
In one of the Dallas Observer articles about Davis/Waldhauser, Assistant District Attorney Brian Flood, who brought the insurance fraud and money laundering case to trial, said of Davis: "The only time his veneer was ever cracked was when we found his money... he was agitated when he saw that we spread-sheeted his money. I don't think he believed that would ever happen."
Bonds shared with Police1 a copy of the letter he sent to the parole board in which he stated, "Please do not turn [Davis] loose on society. He will offend again."
"I've been battling cancer for almost three years," Bonds told me as we wrapped up one of our phone conversations. "I think the only reason God has kept me alive it to make sure Davis dies in prison."
You Know What To Do
The review process for Davis began on January 4th and is expected take between four and six months — information on voicing your opinion about Davis' potential parole is below. You know what to do.
ANGELA MC COWN, DIRECTOR
VICTIM SERVICES DIVISION
8712 SHOAL CREEK BLVD., SUITE 265
AUSTIN, TX 78757-6899

FAX: 512-452-0825
PHONE: 800-848-4284
ALT PHONE: 512-406-5900
EMAIL: victim.svc@tdcj.state.tx.us
REF: DAVIS, MICHAEL LEE
TDCJ ID: 00933173
Be well, do good, go get 'em.