Authorities seize more than 500 firearms from felon's home
Acting on a tip, authorities seized 432 firearms from the convicted felon's home and found an additional 91 guns the following day
---
By Police1 Staff
AGUA DULCE, Calif. — Authorities in Los Angeles County searched and seized more than 500 firearms in a convicted felon's home.
On June 14, the Los Angeles County Sheriff's Department said they searched 60-year-old Manuel Fernandez's home and seized 432 firearms, USA Today reports. The following day, authorities seized another 91 firearms from Fernandez's home.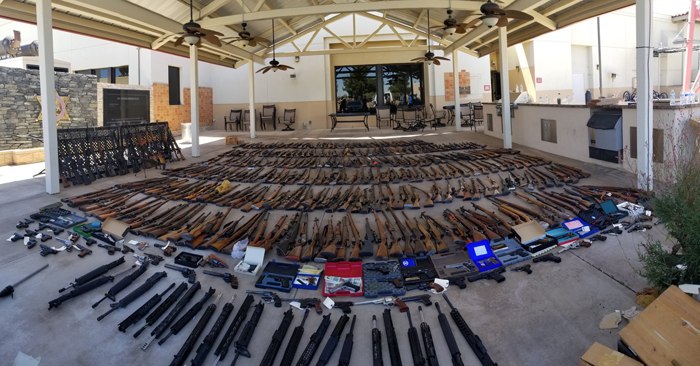 The department said authorities were acting on a tip, which indicated that Fernandez was "in possession of a large arsenal of firearms." The department also said another 30 firearms were found at the residence of a "female associate" of Fernandez.
Officials said Fernandez should have not been allowed to purchase firearms because of his criminal record, according to CNN. It's unclear how Fernandez obtained the firearms, which all belonged to him.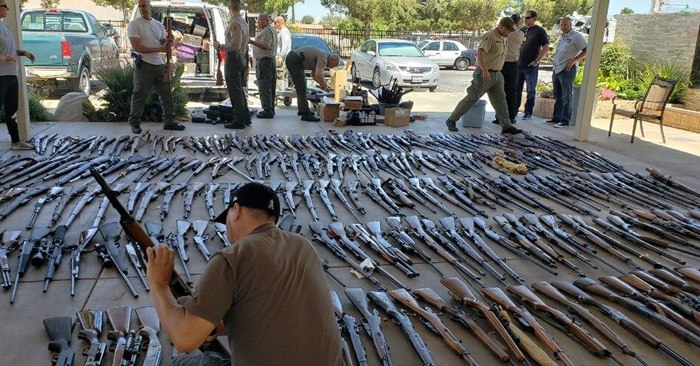 Authorities also seized computers, cellphones and hard drives that they said Fernandez may have used to conduct transactions for the firearms. Authorities also launched an investigation which will track where the firearms were purchased.
Fernandez was arrested and faces many charges, including being a felon in possession of firearms. He is currently free on bond with a court date scheduled for July.