Burglars poison K-9, pet dog at cop's home
The pet lab died of food poisoning, the K-9 is recovering, as police investigate the robbery
---
By Police1 Staff
RICHMOND, Calif. — Burglars poisoned two dogs Friday before breaking into an officer's home and stealing guns and other items.
The officer, whose identity has not been released, and his wife brought their pet black Labrador Retriever to the vet Friday morning when they noticed it was sick, according to the San Francisco Chronicle.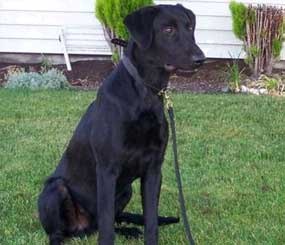 While they were gone, the burglars poisoned his K-9, a Belgian Malinois, and stole three sporting guns and two handguns, leading police to believe the intruders were nearby waiting for the officer to leave.
"It's frightening that somebody would target him specifically, that they would not only burglarize the house but also harm the dogs," Lt. Bisa French said. "They didn't even need to poison the (police) dog - it was locked up in a kennel."
The Richmond police union and police management union are offering a $10,000 reward for information leading to the conviction of those responsible. Anyone with information is asked to call (510) 232-8477.
The black lab died the next day from the poisoning.  The K-9 was ill, but is recovering, according to the article.