How cops can recognize the signs of elder abuse
Here are some of the more prominent types of abuse and how to detect them
---
By Leischen Stelter, American Military University
In Public Safety
It is estimated that between 1.5 and 2 million older adults are abused every year, however, only 1 in 24 cases are reported. This means that law enforcement is missing or overlooking a lot of cases, said Tim Hardiman, a 23-year veteran of the NYPD. It is imperative that officers know the signs of elder abuse and take the time to investigate suspected cases.
What is Elder Abuse?
Elder abuse is any form of mistreatment that results in harm or loss to an older person, said Joy Solomon, director and managing attorney at The Harry and Jeanette Weinberg Center for Elder Abuse Prevention. Older adults often endure years of abuse and, on average, an older victim suffers for 10 years before coming forward about abuse. This is because the abuse almost always involves a person an elderly person trusts or loves, very similar to cases of domestic violence. In 90 percent of cases, a family member is the abuser.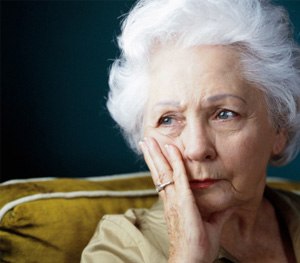 Forms of Elder Abuse
Here are some of the more prominent types of abuse:
Financial exploitation: This is the most common form of elder abuse. Perpetrators often find ways to access an older adult's money and use it without permission. A Metlife Mature Market Institute study found that $2.9 billion is stolen from older adults each year in this country as the result of elder abuse. It is also considered exploitative to use an older person's items (like cars, homes, etc.) without permission.
Full Story: Police Are Missing Millions of Cases of Elder Abuse: How to Recognize the Signs